Articles
Best Women's Workwear Brands
12 Brands & Retailers You Might Not Be Considering For High-Quality Workwear—But Definitely Should Be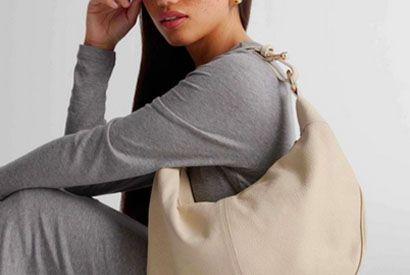 Any woman with a standard office job knows the go-to's for buying workwear—Banana Republic and Ann Taylor for affordable options, Vince for luxury ones, and perhaps Nordstrom for a little of both. However, there are plenty of brands and retailers out there that aren't necessarily workwear-specific but still have lots to offer when it comes to office-ready pieces.
To prove exactly that, we utilized our insider shopping knowledge and rounded up a list of 10 destinations you might not be considering for high-quality workwear but definitely should be. Whether your dress code skews more creative and laidback or ultra-formal, you're clocking in on Zoom, or you're heading to the office, refer to the list ahead to inspire your next Monday-to-Friday purchase—just in time for a spring workwear refresh.
August 4, 2023
Interviews and Articles make it easy to learn more about the products that top our lists, what's currently trending, and the leaders who inspire us We are reader-supported and may earn a commission when you shop through our links.
---
Like reading about workwear and the best places to find it? Take a look at this list of trending workwear essentials and shop these Top 10 lists: Shirt Dresses, Wrap Dresses, Pull-On Pants, and White Button-Down Shirts.
View All Articles