Articles
How To Dress For Transitional Weather
Master The Art Of Winter-To-Spring Dressing With These 5 Simple Tips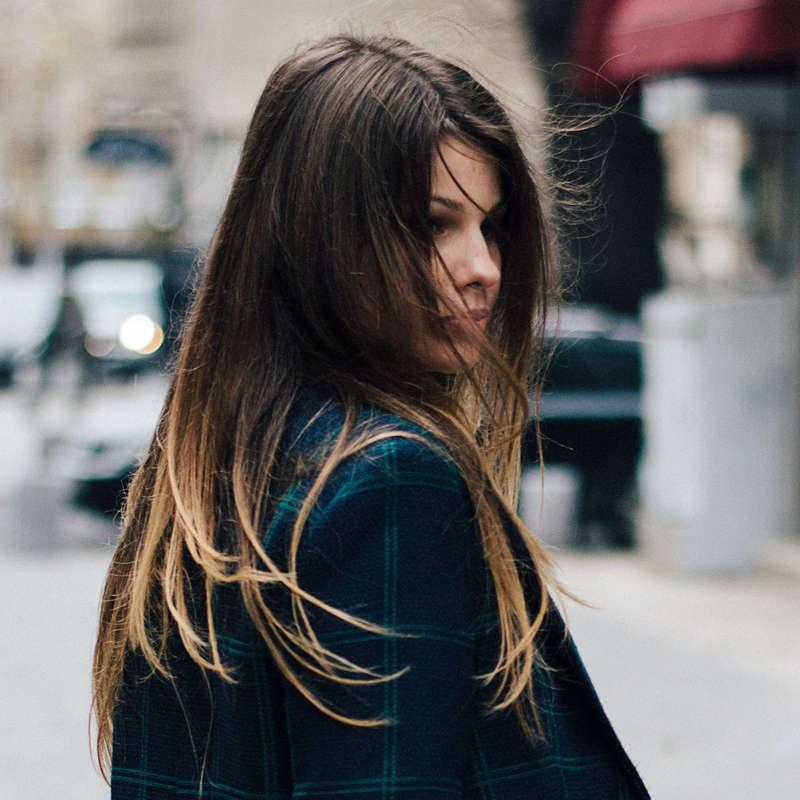 Just when you've finally got your winter wardrobe aesthetic down to a T, in comes the most awkward time of year for fashion: March. The weather can go from moderate to warm to chilly to rainy all in the span of a day, and figuring out what the heck to wear can be a total pain. Should you rock your winter coat even though you might overheat in the afternoon? Should you slip on your favorite strappy sandals even though your feet may freeze later? Are floral dresses still out of the question?
Lucky for you, we just so happen to have the answers to the above closet conundrums—as well as any others you may have—and we're sharing all the deets with you below. From a few failsafe outfit ideas to a list of staple pieces you shouldn't be without, keep scrolling to see our top tips for getting dressed during the transitional weather and learn how to tackle winter-to-spring dressing for good.
TIP #1: LIGHTEN THINGS UP
The temps may be warming up, but that doesn't mean you need to dive straight into the sundresses and sandals. Start slow by making simple swaps that lighten up your ensembles without making you freeze. Replace chunky sweaters with long-sleeve layering tees and switch out your go-to camel coat with an equally versatile military jacket.
TIP #2: LAYER, LAYER, LAYER
Speaking of military jackets—AKA the perfect between-seasons staple—strategic layering is key to mastering winter-to-spring dressing. If you're ready to wear that new spaghetti strap slip dress but the weather isn't, throw it over a long-sleeve tee or style it with a cozy cardigan and ankle boots. If your mornings require a jacket but your afternoons don't, wear an outfit that looks good both ways so you can ditch a layer later.
TIP #3: INCORPORATE COLOR INTO YOUR LOOKS
Brightening things up is one of the simplest ways to ease into spring style, and it doesn't have to mean compromising warmth or comfort. Throw on a tie-dye sweater instead of the black one you've worn on repeat all winter, take your favorite white jeans out of storage, and try accessorizing with colored statement bags and heels instead of neutral ones.
TIP #4: MIX NEW-SEASON PIECES WITH OLD-SEASON ONES
One of the easiest tricks in the book is to pair new-season pieces with old ones to create looks that work for both kinds of weather. Pair a slinky slip skirt with a cable-knit sweater, style your favorite miniskirt with a blazer and knee-high boots, or add an edgy moto jacket to a breezy floral dress. Get creative here—there are no rules.
TIP #5: INVEST IN A FEW WINTER-TO-SPRING STAPLES
While the styling tips above are excellent ways to make your outfits appropriate for transitional weather, there are also some failsafe staples that'll pretty much do the work for you.
Mules: You definitely don't have to ditch your ankle boots just because warmer weather is near. In fact, you shouldn't. But if you're dying to show a little skin and it's too chilly for sandals, mules are your match. Heeled ones, flat ones, fancy ones—any and all are excellent ways to make your outfits appropriate for transitional temps.
Trench Coat: From the perfect weight to the water-resistant fabric to the wear-with-everything color, the trench coat is pretty much the quintessential transitional staple. If you already have a classic style you love and want to grab a trendier style too, we highly recommend this chic leather option.
Light-Wash Jeans: If you've been wearing dark washes on repeat, now's a great time to whip out the lighter ones. They'll still provide the warmth you want with your denim outfits, but with a spring-forward touch.
Midi Dress: A dress with a longer length—and preferably longer sleeves—is an excellent way to ease into springtime vibes. And, to address the question we mentioned earlier, florals are definitely not off-limits here.
Lightweight Sweater: Think of this as pre spring's version of the basic white tee. Wear it on its own when the weather allows, layer it under that trench when you need some extra warmth, go for a cool-girl look and throw it under a slip dress—you get the gist.
Opening image: Photo by Alexandru Zdrob?u on Unsplash
March 9, 2020
Interviews and Articles make it easy to learn more about the products that top our lists, what's currently trending, and the leaders who inspire us We are reader-supported and may earn a commission when you shop through our links.
---
View All Articles