Top 10 Floral Dresses
These Floral Dresses Are 2022's Newest Must-Have Styles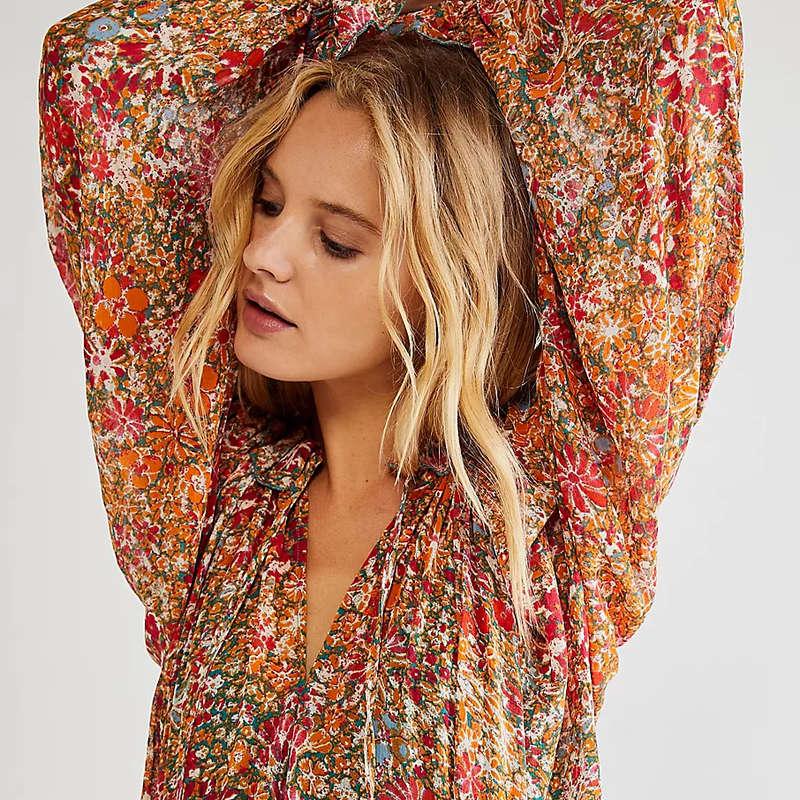 As Miranda Priestly so infamously said, "Florals? For spring? Groundbreaking."
While the sarcasm was heavy-handed in her comment, we simply can't deny that there's no better time of the year for a floral dress than when the wildflowers are blooming all around us. It's classic for a reason: after the coldest, greyest season of the year, we all crave color and sunshine, and floral dresses deliver that in one effortless twirl.
Not to mention, floral dresses are more versatile than they're given credit for. You can throw a sweatshirt or sweater on top for a casual, on-campus look, or you can grab a wide-brim hat and strappy sandals for an ensemble inspired by a picturesque vineyard. All this to say, floral dresses are beloved for good reason, so go ahead and fill your closet with all the flowery frocks you want.
How We Found The Best Floral Dresses
All jokes aside, there is what seems like an endless amount of floral dresses on the internet. That being the case, it can be a struggle to find the one that feels like it was made for you—the one that's a good balance between trendy and timeless and has a flattering fit. Fortunately, we're here to help you sort through the surplus of floral styles, which is why we used our data-powered algorithm to find out which ones are worthy of your precious closet space. Factoring in user reviews, industry news, and best-seller lists, our algorithm found and ranked the Internet's 10 best floral dresses below.
Next up, check out the 10 Best Wrap Dresses. Opening image: freepeople.com
Jump To List
April 7, 2022
Top 10 Lists serve as unbiased shopping guides to the most trusted product recommendations on the internet. Products are scored and ranked using an algorithm backed by data consumers find most valuable when making a purchase. We are reader-supported and may earn a commission when you shop through our links.
View All Womens