Articles
Meridian Grooming: One Trimmer To Rule Them All
Meet The Innovative Trimmer That Alleviates The 7 Most Common Pain Points For Shaving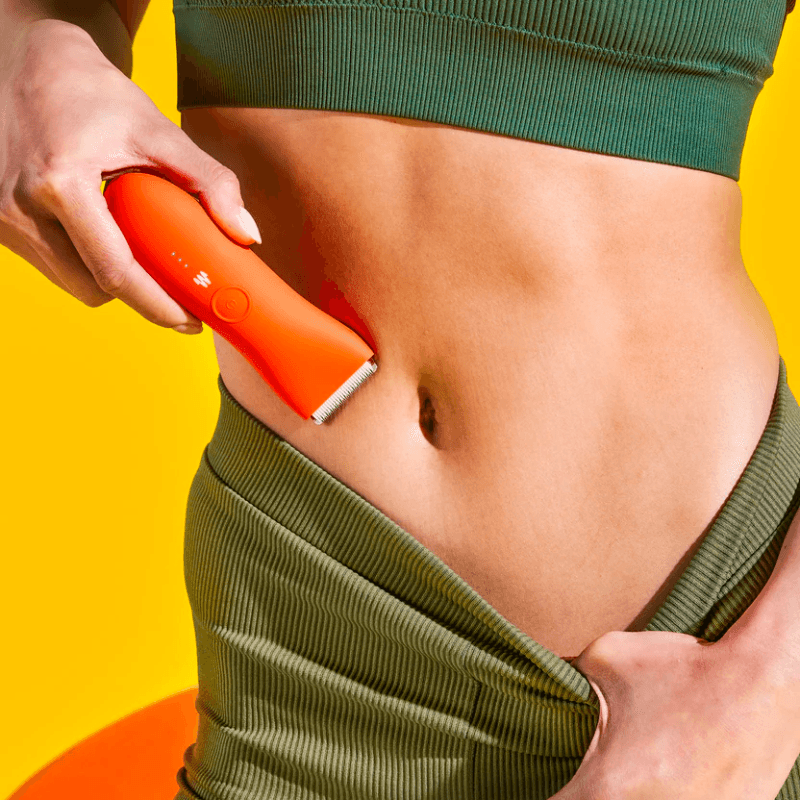 When it comes to traditional razor shaving, many individuals face common pain points that can make the experience uncomfortable—and, well—annoyingly painful. In fact, if you didn't know, there are even seven commonly known pain points that occur when using a razor. These include razor burns, cuts and nicks, ingrown hairs, razor bumps, dryness, sensitivity, and the time-consuming nature of traditional shaving.
Fortunately, innovative grooming brands and companies are producing tools and products that offer solutions to these challenges.
Today, we'll be exploring one of these brands, in particular, that's leading the way in personal hair grooming, Meridian. At Meridian, they believe hair is hair, and the 'right way' to groom should be left up entirely to you. This is why they're on a mission to help people revamp their routines with their high-tech grooming tools and products, more specifically, their made-for-everyone trimmers—which help to alleviate the above pain points, providing a more comfortable and efficient grooming experience. Interested in learning more? To show you exactly what we're talking about, we'll be going into depth about all the issues one faces with shaving and just how a Meridian trimmer will make you rethink using your razor.
May 17, 2023
Interviews and Articles make it easy to learn more about the products that top our lists, what's currently trending, and the leaders who inspire us We are reader-supported and may earn a commission when you shop through our links.
One of the most significant benefits of using Meridian trimmers is their ability to minimize razor burn. Unlike traditional razors that repeatedly come into contact with the skin, Meridian trimmers trim hair effortlessly without pulling or tugging on the skin. This reduces friction and the risk of irritation, which can lead to painful and unsightly razor burn.
PRODUCT SPOTLIGHT: Below, we have gathered a selection of Meridian trimmers, including their OG Trimmer and starter kit, to make it easier for you to browse and purchase.
In addition to minimizing razor burn, Meridian trimmers also offer a safer alternative to traditional razors. By utilizing sharp, yet skin-friendly blades, these trimmers provide precise trimming without the risk of cuts or nicks. This gentle contact with the skin reduces the chances of painful nicks, making it a more comfortable and reliable grooming option.
Another common issue with traditional razors is the occurrence of ingrown hairs. Luckily, Meridian trimmers allow for precise trimming at various lengths, preventing hair from curling back into the skin and reducing the occurrence of painful and unsightly ingrown hairs. This can help individuals achieve a smoother and more comfortable grooming experience.
Dealing with excessive razor bumps? Don't worry, Meridian trimmers excel at reducing the likelihood of razor bumps by gently trimming the hair without pulling it below the surface. This helps prevent the development of razor bumps and ensures a smoother and more comfortable grooming experience.
Shaving can strip the skin of its natural oils, resulting in dryness and irritation. Meridian trimmers address this concern by eliminating the need for shaving creams or gels, which can further dry out the skin. The dry trimming technique of Meridian trimmers allows users to achieve a well-groomed look without compromising the skin's moisture barrier, reducing dryness and irritation.
06
Sensitivity Or Allergic Reactions
For individuals with sensitive skin or allergies to certain shaving products, Meridian trimmers provide a gentle and hypoallergenic grooming solution. They minimize skin contact, making them suitable for those with sensitive skin.
MORE TO SHOP: Meridian not only provides top-notch trimmers, but they also have a wide range of grooming products to complement them. One of these products is The Spray, which is perfect for pairing with their trimmers.
Finally, Meridian trimmers offer a more efficient grooming experience, reducing the time and effort required for traditional razor shaving. This can be especially beneficial for individuals with busy schedules who need a quick and reliable grooming option.
HELPFUL TIP: Heading out on a summer adventure? Stay organized and protect your trimmer with a sturdy travel case from Meridian.
---
Overall, Meridian trimmers have revolutionized the grooming experience by addressing the most common pain points associated with traditional razor shaving. These precision tools provide a safe, gentle, and efficient alternative that alleviates concerns such as razor burn, cuts, ingrown hairs, razor bumps, dryness, sensitivity, and the time-consuming nature of traditional shaving. By embracing the convenience and effectiveness of Meridian trimmers, individuals can enjoy a more comfortable and hassle-free grooming routine, achieving a well-groomed look.
View All Articles