Top 10 Knit Blazers
These 10 Cozy Blazers Will Make You Rethink Your Work Wardrobe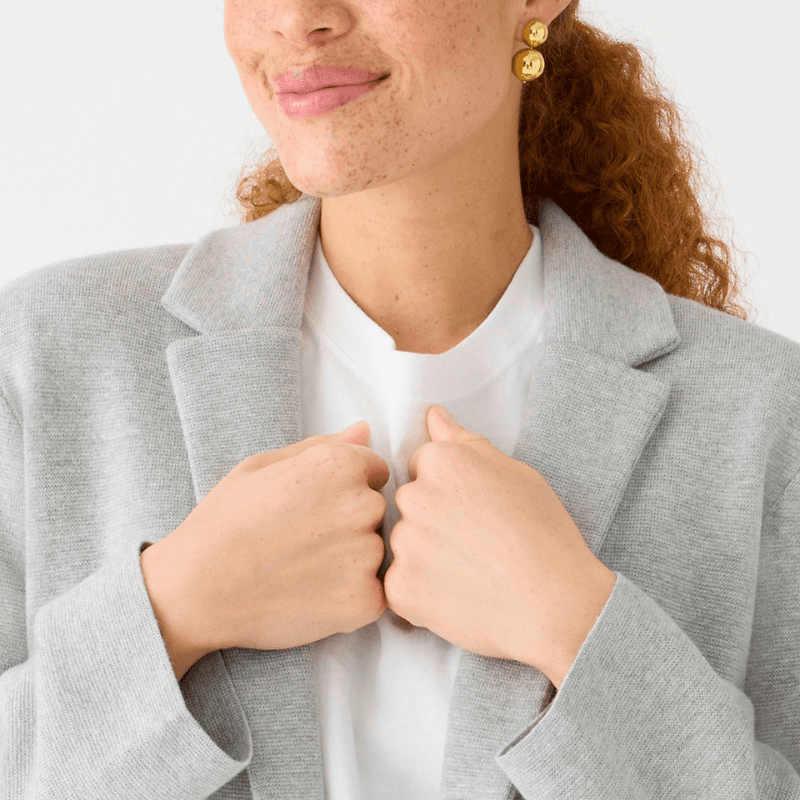 If jeggings, shackets, and coatigans have taught us anything, it's that combining two closet staples into one can yield some pretty genius outcomes. And the same rings true with the internet's latest wardrobe obsession: the sweater blazer.
Blurring the lines between professional attire and loungewear, sweater blazers manage to make cozy look polished. You can layer one over your go-to graphic tee or pair it with a turtleneck and slacks—either way, you're sure to catch some compliments in the form of "...where did you get that?!"
Speaking of, you might be wondering where you can find a knit blazer (or two, or three, or ten). The answer to that question is simple: You're already there. We've rounded up a list of 10 top-rated women's sweater blazers below with options that will appeal to a wide range of budgets and styles.
How We Found The Best Knit Blazers On The Internet
Have you ever found a product online that looked perfect, only to read the reviews and realize your instincts were wrong? It's happened to most of us, which is why we're on a mission to only bring you the best. We do this with the help of our data-powered ranking algorithm, a tool that uses information from reviews, social media, industry reports, and best-seller lists to score products in a given category. TLDR: we use a bias-free approach that lowers your risk of buyer's remorse. So, with that, go forth with confidence and find the cozy-cute blazer your closet has been waiting for in the lineup below.
Jump To List
August 3, 2023
Top 10 Lists serve as unbiased shopping guides to the most trusted product recommendations on the internet. Products are scored and ranked using an algorithm backed by data consumers find most valuable when making a purchase. We are reader-supported and may earn a commission when you shop through our links.
View All Womens