Top 10 Maxi Dresses For Weddings
These Are The Internet's Most Loved Maxi Dresses For Wearing To Any Type Of Wedding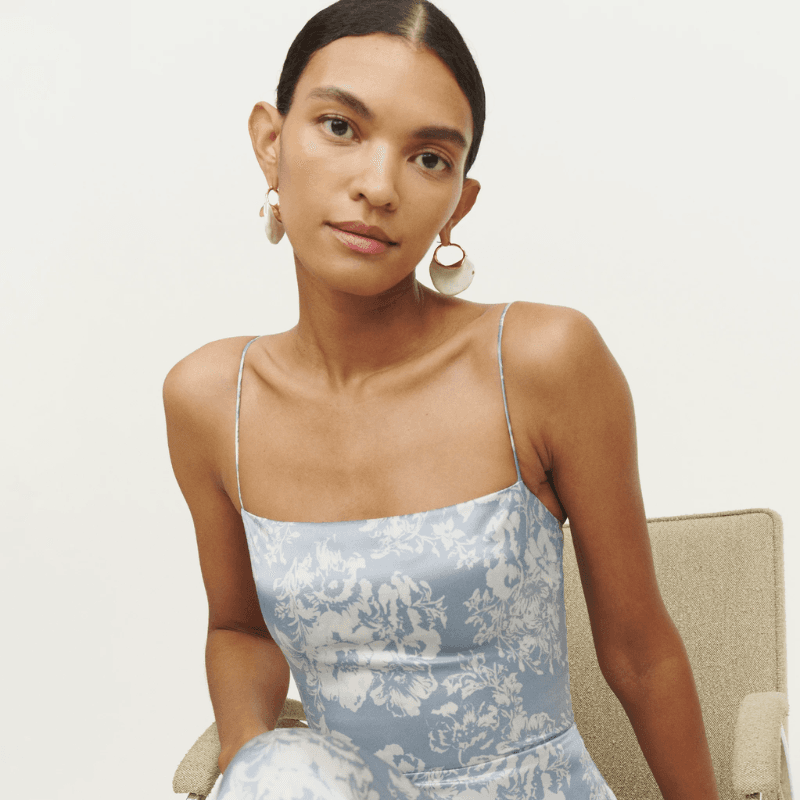 When it comes to wedding season, finding the perfect outfit to wear to the occasion is crucial. After all, if there's one thing we can guarantee will happen at a wedding, it's picture taking. Which means you're going to want to look your best. Among the various options available, a maxi dress stands out as a timeless and failsafe choice. The flowing silhouette, graceful lines, and versatility of a maxi dress make it a popular and coveted option for any wedding guest. That's why today we'll be exploring exactly how to find the ideal maxi dress for a wedding, examining its unique qualities and why it should have a place in your wedding wardrobe. Let's get to it.
Benefits Of The Style
If we're being honest, maxi dresses are really one of the best styles of dresses a person can wear to a wedding. The beauty of this type of wedding guest dress lies in its ability to create an effortlessly chic and put-together look. The floor-length hemline allows for a sense of movement that plays into the overall timeless appeal of its silhouette. Whether you choose a romantic floral pattern, a bold and vibrant print, or a classic solid color, a maxi dress offers a captivating and visually appealing presence—and one you won't regret wearing when looking back at photos.
Versatility For All Occasions
One of the greatest advantages of a maxi dress is its versatility. From garden ceremonies to beachside nuptials and formal receptions, a maxi dress seamlessly adapts to different wedding settings and dress codes. Depending on the fabric, pattern, and accessories, you can easily transform your maxi dress from casual to sophisticated, ensuring that you strike the perfect balance between comfort and style.
Flattering For Every Body Type
Additionally, maxi dresses are known for their ability to flatter a wide range of body types. The elongating silhouette and forgiving nature of the dress creates a flattering effect that enhances your natural curves and helps to highlight your best features. Whether you prefer a fitted bodice with a flowing skirt or an empire waistline that cinches just below the bust, a maxi dress offers an array of styles to suit your body shape and personal style.
Style Meets Comfort
We all know weddings are joyously fun occasions that often involve hours of celebration, from the ceremony to the reception and beyond. Which is another reason you'll want to consider wearing a maxi dress to the event if we haven't convinced you to do so yet. With its relaxed and comfortable design, a maxi dress allows you to move with ease and enjoy the festivities without feeling restricted. The lightweight and breathable fabrics used in maxi dresses ensure you stay comfortable even during warm summer weddings. With the right fit and fabric, you can dance, mingle, and savor every moment without sacrificing style or comfort.
Shopping Tips 101
Personalization is key to finding the perfect maxi dress for a wedding. Consider the wedding's theme, location, and dress code to guide your selection. For a formal affair, opt for luxurious fabrics like silk or satin, and choose elegant embellishments or subtle metallic details. For a more casual or outdoor wedding, embrace floral prints, lightweight fabrics like chiffon or cotton, and opt for playful or bohemian-inspired designs. Ultimately, it's really just about personal preference here, so the choice is entirely up to you.
How We Found The Best Maxi Dresses For Weddings
Since wedding season is upon us, we know finding the perfect wedding guest dress can be an overwhelming task. The desire to look effortlessly chic while adhering to wedding etiquette can leave one scrolling through countless retailers. Fortunately, we have a secret weapon to simplify your search: Rank & Style's meticulously curated list of the best maxi dresses for weddings. From summer-ready prints to formal-cut silhouettes, our selection of data-backed recommendations makes finding the perfect dress extremely easy and fast. By analyzing customer reviews, sales data, expert opinions, and more, you can trust that you'll be investing in a dress that has been proven to meet customer expectations in terms of quality, style, and wedding appropriateness.
Jump To List
May 19, 2023
Top 10 Lists serve as unbiased shopping guides to the most trusted product recommendations on the internet. Products are scored and ranked using an algorithm backed by data consumers find most valuable when making a purchase. We are reader-supported and may earn a commission when you shop through our links.
View All Womens