Top 10 Products On Amazon With Over 10,000 Reviews
Meet The 10 Most-Loved Products You Can Buy On Amazon For $60 Or Less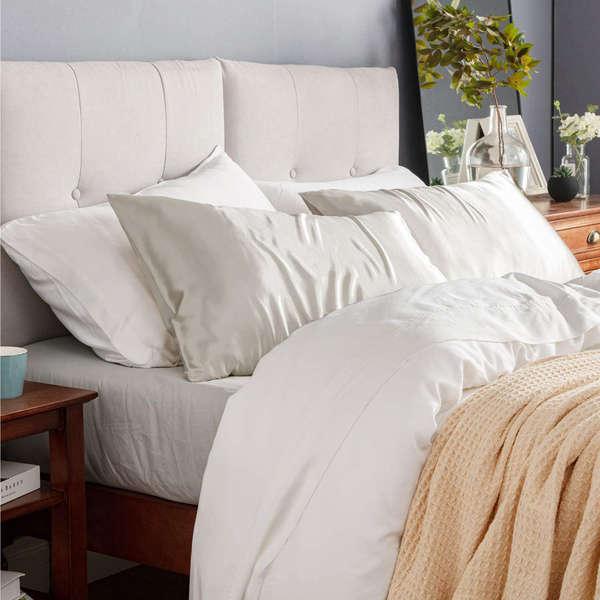 Our Top 10 Lists help shoppers quickly and easily find what they need. Using an intense review and approval process (which you can learn more about here), we break down the best products according to what consumers most commonly search for and want.
HERE ARE THE BEST PRODUCTS ON AMAZON WITH OVER 10,000 REVIEWS
It's no secret that we take reviews seriously here at Rank & Style. In fact, rave reviews—and bad ones too—play a huge role in determining which products make our Top 10 lists and where they rank. That being said, we know that if a consumer takes the time to write a review, they probably have something pretty important to say. With that in mind, we rounded up the Top 10 products on Amazon that have over 10,000 reviews—we're talking pages of multi-paragraph testimonials, people. Ahead, shop the best-selling home goods, beauty products, and fashion picks that Amazon shoppers can't stop raving about.
Our Method For Finding The Best Products On Amazon With Over 10,000 Reviews
To rank and curate our list of the 10 most-loved products on Amazon with over 10,000 reviews, we turned to the help of our data-driven algorithm. This proprietary tool factors in editorial mentions, best-seller lists, social media buzz, and of course, rave reviews to help us find top-rated, consumer-trusted products. Ahead, you'll get the scoop on the buzziest Amazon products in the biz. From ice rollers and sheet sets to a fabric shaver that will save your sweaters, keep scrolling to shop the Top 10 products on Amazon with over 10,000 reviews.
Next up, discover the Amazon finds our staff can't stop buying. Opening image: amazon.com
Jump To List
April 15, 2021
Top 10 Lists serve as unbiased shopping guides to the most trusted product recommendations on the internet. Products are scored and ranked using an algorithm backed by data consumers find most valuable when making a purchase. We are reader-supported and may earn a commission when you shop through our links.
View All Lifestyle