Top 10 Wedding Guest Dresses
Spring Weddings Are Here—These Dresses Are All A Solid Bet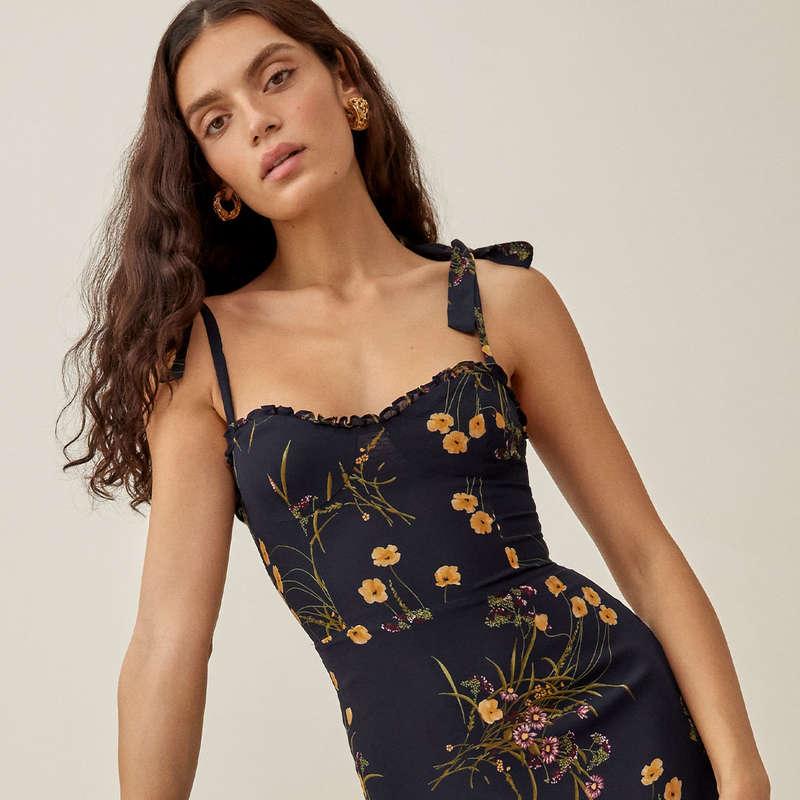 Is it just us, or does it feel like there are way more wedding invitations on the fridge than usual this year? Maybe the boom in nuptials is due to all of the ceremonies that were put off over the last two years, or maybe it's just a great year for love. Either way, we're left wondering how far that one cocktail dress all the way in the back of our closet is going to get us through.
Rather than figure out the answer to that, we'd prefer to set our sights on finding a new wedding guest dress—one that we're in love with. Fortunately, there are plenty of options on the internet right now, which means the hardest part will be trying to find the right one.
How We Found The Best Wedding Guest Dresses
Bear with us through this deep cut, but if you've ever seen How I Met Your Mother, you might remember Love Solutions, the algorithm-driven matchmaking service Ted tries to find his soulmate. In your search for the perfect wedding guest dress, we're kind of like Love Solutions, collecting information such as user reviews, editor recommendations, and social buzz to build a data-backed list of the best wedding-worthy dresses on the internet. What does that mean for you? A simplified and more trusted way of finding your next go-to dress for wedding and more. To see exactly what we mean and how we make shopping for your needs super easy, scroll ahead to discover the 10 stunning dresses that made the cut for our best wedding guest dresses list.
Next up, check out the 10 Best Nude Pumps. Opening image: thereformation.com
Jump To List
May 5, 2022
Top 10 Lists serve as unbiased shopping guides to the most trusted product recommendations on the internet. Products are scored and ranked using an algorithm backed by data consumers find most valuable when making a purchase. We are reader-supported and may earn a commission when you shop through our links.
View All Womens