Top 10 Leggings With Pockets
We Dug Through 90K+ Reviews To Find The Best Leggings With Pockets Out There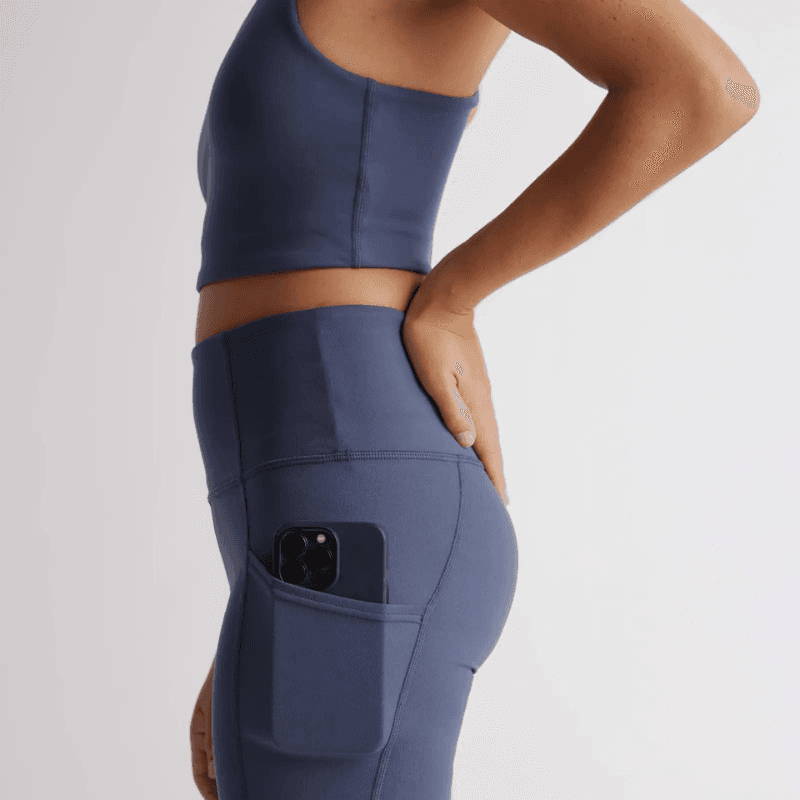 As far as we're concerned, it's always legging season. Whether it's a negative-degree winter day where they provide a layer of warmth or a hot summer one that calls for something easy to slip into, leggings are the real MVPs of our closets. Leggings also go with just about anything, and if you're a runner or workout enthusiast, they're especially helpful. The tighter ones provide just enough compression when you're moving at a rapid pace, and almost any type of legging moves with your legs, stretching and expanding however you need them to.
Still, there's one thing that takes ordinary leggings, as awesome as they are, from run-of-the-mill fashion item to can't-live-without status: pockets. Once you've worn pocket leggings, you don't go back. A pair of leggings with a convenient slot for your cell phone, especially when you're running, is a godsend. We know you've been there—on the way to your personal best mile, only to be stopped by the keys and cards constantly falling out of your hands. Or, say you're simply running errands and want to do it without a large bag on your shoulder. Just when you're ready to head home, satisfied with all you've accomplished, the wallet you held because there was no place to store it on your body has been forgotten at the cash register already in your rearview.
How We Found The Best Leggings With Pockets
These things would never happen with pocket leggings. Lucky for you, we already know where the best ones are, thanks to our ultra-smart and unbiased algorithm. Thanks to this proprietary tool, we discovered the best leggings with pockets by analyzing a spectrum of data you would likely go to while shopping: editorial reviews, expert recommendations, and social media buzz, for example. Save yourself and browse our Top 10 list to find your next pair.
Jump To List
March 10, 2023
Top 10 Lists serve as unbiased shopping guides to the most trusted product recommendations on the internet. Products are scored and ranked using an algorithm backed by data consumers find most valuable when making a purchase. We are reader-supported and may earn a commission when you shop through our links.
View All Womens