Top 10 Affordable Fine Jewelry Brands
Meet The 10 Affordable Fine Jewelry Brands Letting You Compromise On Cost—Not Quality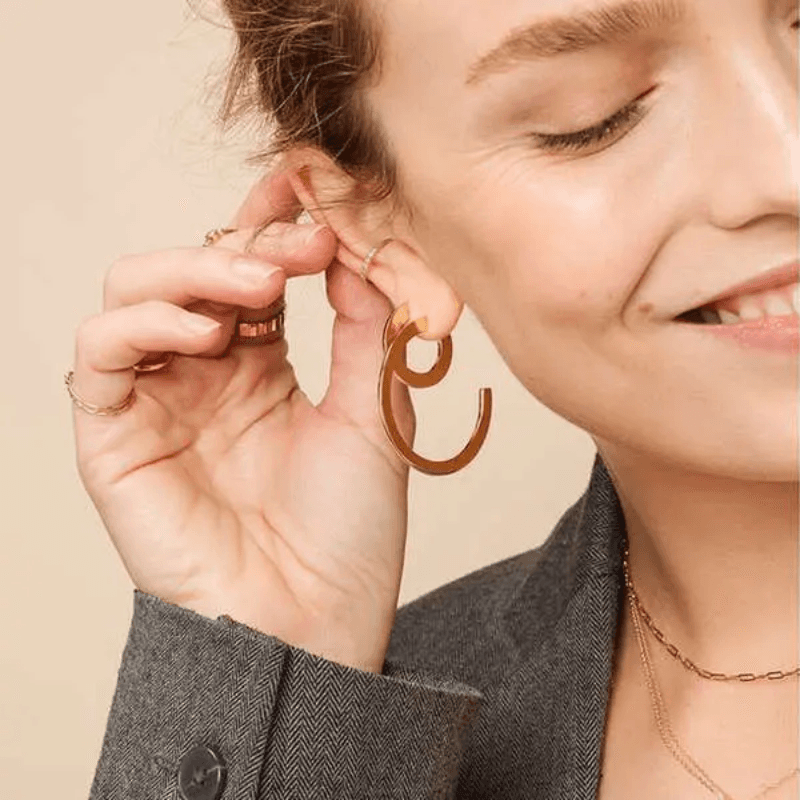 We know what you're thinking—the words "affordable" and "fine" aren't exactly synonymous when it comes to jewelry. While previously it was difficult to find quality pieces at a good price, we're pleased to report that the industry is quickly changing. Fine jewelry no longer has to be expensive, thanks to new brands with gorgeous selections. Once upon a time, there were very few options between the costume rings at Claire's and the diamonds at Harry Winston, but now, jewelers that combine luxury and attainability are officially on the rise.
Whether you're hunting for the perfect pair of everyday gold hoops or a dainty necklace to elevate your favorite tops, now is a great time to shop for a signature piece (or pieces, plural)—and lucky for you, we're here to help you.
As rust is the enemy of every accessory lover, we know it's so important to find jewelry that can stand the test of time, especially if you're wearing it every day. So, we did just that with our brand roundup below. The brands we feature on this list craft jewelry that won't tarnish or fall into disrepair (so long as you follow care instructions). Plus, their pieces are some of the chicest, most popular styles on the market today, making this list 100% shop-worthy. To show you exactly what we mean, we rounded up an algorithm-backed list of the best affordable fine jewelry brands out there. From Insta-famous names you've probably heard of before to under-the-radar gems worth a bookmark, consider this your official guide to scoring high-quality jewelry without straining your budget.
Our Method For Finding The Best Affordable Fine Jewelry Brands
Our algorithm finds and ranks products by factoring in best-selling buzz, editorial recommendations, rave reviews, and more, which is why you can feel confident you're only shopping the best when you visit our site. Keep scrolling to discover the brands which have you covered with options that are high-quality, beautiful, and budget-friendly, too.
Next up, check out the 10 Best Jewelry Trends Of 2021.
Jump To List
August 8, 2022
Top 10 Lists serve as unbiased shopping guides to the most trusted product recommendations on the internet. Products are scored and ranked using an algorithm backed by data consumers find most valuable when making a purchase. We are reader-supported and may earn a commission when you shop through our links.
View All Womens