Top 10 Inexpensive Candles
10 Top-Rated Candles Under $30 You Don't Have To Smell To Know You'll Love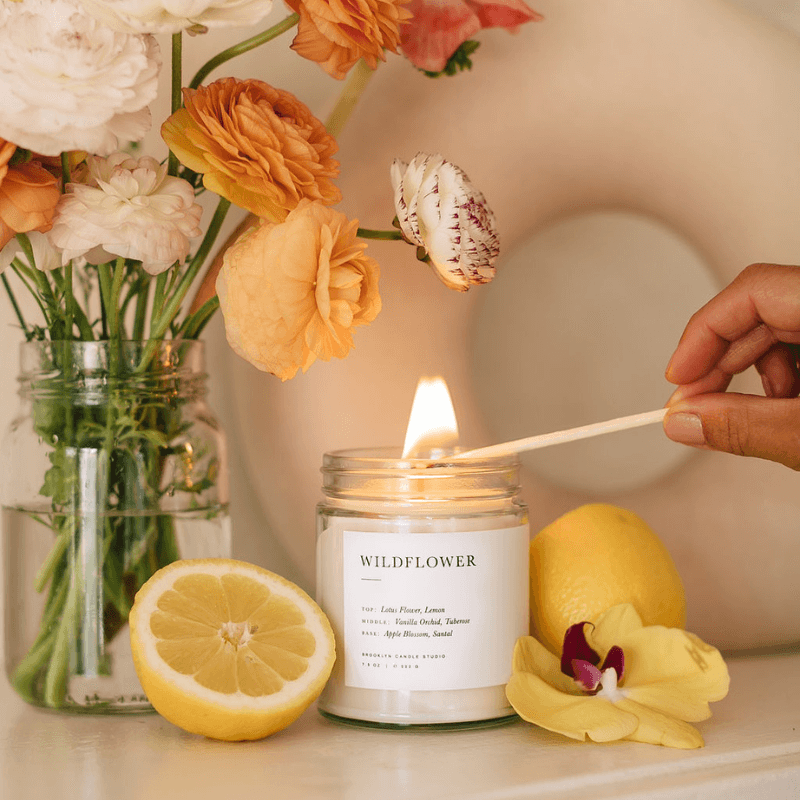 There's not much that can outdo the warm and fuzzy feeling one gets from lighting their favorite candle after a long day. When you're back from work, dinner is ready, and your favorite show is on, a good candle can be just the thing to achieve peak coziness. If you've officially reached the age where scented wax-related relaxation sparks excitement, you're in the right place. However, while there are a ton of splurge-worthy votives out there, we know that watching your dollars literally burn up in flames is a little bit sad.
But the reality is that you don't have to shell out the big bucks for a good candle. Budget-friendly candles can do the job just as well as (if not better than) luxury scents, and we're here to prove it. So long as you maintain them properly, these affordable candles can last for ages. Simple actions like trimming candle wicks or avoiding allowing debris to pool in the wax can greatly improve each burn, ensuring that you get the most bang for your buck. From pretty options that practically double as home decor to votives that ring up under just $8, there's an affordable candle for every budget and scent preference.
How We Found The Best Inexpensive Candles
We've rounded up an algorithm-approved list of the internet's favorite inexpensive candles, all of which your senses are sure to love. From new and exciting scents to classic picks by Yankee Candle, the top-rated candles ahead will satisfy any scent preference and budget. To ensure that you can feel comfortable purchasing a candle without sniffing it first, we used actual data to round up the best ones on the internet. With the help of our algorithm that factors in real reviews, editor recommendations, social media buzz, and more, we found the 10 most-loved options out there. Keep scrolling to find the perfect scent for your space and stock up guilt-free.
Jump To List
August 1, 2023
Top 10 Lists serve as unbiased shopping guides to the most trusted product recommendations on the internet. Products are scored and ranked using an algorithm backed by data consumers find most valuable when making a purchase. We are reader-supported and may earn a commission when you shop through our links.
View All Lifestyle