Top 10 Figure-Flattering Swimsuits
Found: The Most Figure-Flattering Swimsuits For Women Of All Shapes And Sizes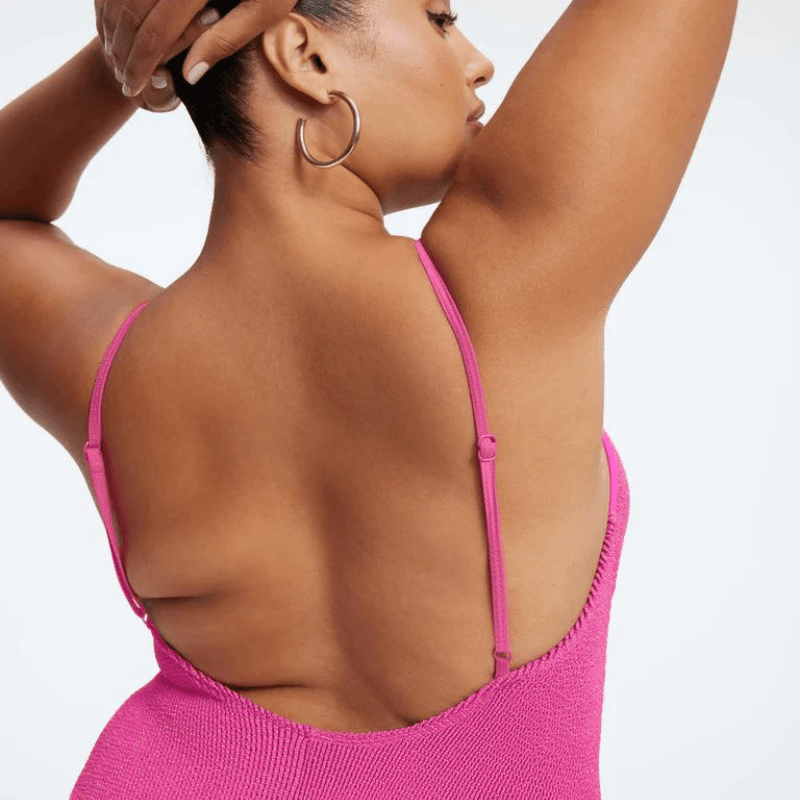 We've all been there; You're on vacation and you packed an ill-fitting swimsuit, so instead of cannonballs and sand volleyball, you're hiding under a beach towel waiting for the sun to go down.
This summer, though, that won't do. More so, we won't let it. We're here to tell you today's swimwear designers have made it easy to find flattering, confidence-boosting bathing suits that are ready to take on your sunny day bucket list. And to make the typically anxiety-inducing task of shopping for swimwear even easier for you, we've done our research and found 10 of the best slimming swimsuits money can buy.
Searching For The Internet's Most Flattering Swimsuits
Let's get to it. Looking for the perfect swimsuit online can be quite challenging. With so many sizes and styles available, it's hard to know what will flatter your body. But don't worry, we're here to help. Our team of experts has analyzed and reviewed the most popular swimsuits that are designed to slim and shape your figure. Using a selection process backed by industry professionals, we've put together a Top 10 list of figure-flattering swimsuits that have proven to be more than satisfactory for thousands of shoppers. From compression fabrics to strategically placed design details, these one-piece swimsuits are universally flattering and will make you look and feel great. You won't have to waste any more time searching the web or social media to find the perfect swimsuit. We did the work for you.
Spotlight Snipet: The Best Figure-Flattering Swimsuits
Before you dive into the world of swimsuits, we wanted to give you a quick rundown of our Top 10 slimming swimsuits that are making waves (yes, pun intended) in the fashion industry. These swimsuits come from a variety of brands and retailers, each with its own unique features that make them a must-have for any fashion-forward swimwear collection. We've highlighted the key attributes of each swimsuit, so you can easily choose the perfect one for your body type. From the sculpting power of Good American's Always Fits Sculpt One-Piece Swimsuit to the cult-favorite Mykonos swimsuit from Andie and even the miraculously one-size-fits-all one-piece swimsuit from Hunza G, you'll find a range of styles and prices that will flatter your curves and give you a confidence-boosting fit. So go ahead, pick your favorite, and start feeling good about the swimsuit you're wearing.
Get To Know Our Expert-Approved Ranking Process
​​Our collection of the internet's most flattering swimsuits for women was found with the help of our proprietary ranking algorithm. This tool scans the web to find the best products in a given category, using information from best-seller lists, user reviews, social buzz, and more to determine which items deserve to rise to the top. The result? A list of the 10 most slimming and supportive swimsuits around, with options from recognizable brands like Miraclesuit and J. Crew to cult favorites like La Blanca and Summersalt. Our expert algorithm ensures that you can make quick and easy purchase decisions without feeling like the recommendations are sales-driven or biased. For all the details on how and why you can trust us as your shopping experts, check out our Rank & Style Algorithm. Now, get on with it and find your perfect-fitting swimsuit today.
Looking for a swimsuit with a bit more support for the tummy area? We've got just the list for you. Check out our Top 10 Tummy-Control Swimsuits to discover the internet's most recommended styles when it comes to offering support and shape to your tummy.
Jump To List
May 12, 2023
Top 10 Lists serve as unbiased shopping guides to the most trusted product recommendations on the internet. Products are scored and ranked using an algorithm backed by data consumers find most valuable when making a purchase. We are reader-supported and may earn a commission when you shop through our links.
View All Womens