Top 10 Lightweight Sweatshirts And Hoodies
10 Lightweight Sweatshirts Perfect For Between-Seasons Weather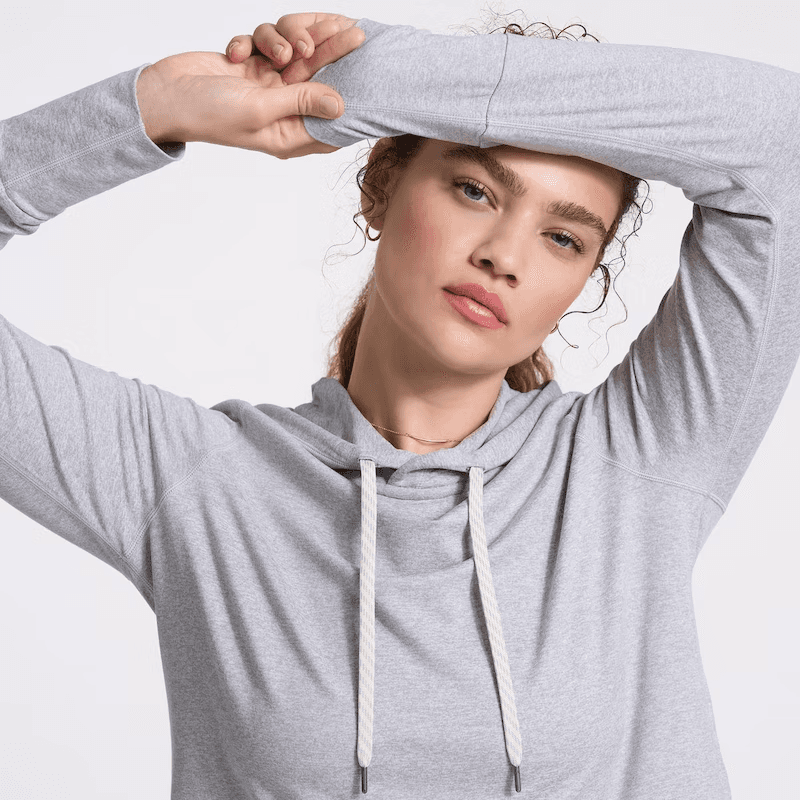 Sweatshirts: Not the fanciest pieces of clothing in our closets, but definitely some of the most essential. In fact, it's kind of mind-boggling that the sweatshirt as we know it was invented less than 100 years ago because we truly can not imagine modern life without it. They're always number one on the call sheet when you want to be cozy, but that doesn't mean you have to settle for that old, tired pullover you've had since high school. There are too many high-quality sweatshirts out there for that, including ones you wouldn't be ashamed to wear to work or a social outing.
A lightweight sweater is an everyday comfort that your wardrobe wouldn't be complete without. Whether you live in cozy loungewear (looking at you, remote workers) or only wear them from time to time, having an airy pullover you can turn to for a little added warmth on chilly days is a must. And when you want to layer on those transitional fall days, these are sweatshirts you can put on at the drop of a hat. Fortunately, there are a lot of great sweatshirts out there, and the better news is that we've already identified the 10 best options for you.
Here's How We Found The Best Lightweight Sweatshirts
"Best" is not a word we use lightly. In order to earn that title, the 10 sweatshirts below had to meet a set of standards we use to find and rank products on the internet. We do this through our algorithm, a vetting tool that factors in user reviews, best-seller lists, and social buzz to create unbiased, data-backed roundups of product recommendations. Curious to see which sweatshirts passed the test? Keep scrolling to find out.
Jump To List
March 6, 2023
Top 10 Lists serve as unbiased shopping guides to the most trusted product recommendations on the internet. Products are scored and ranked using an algorithm backed by data consumers find most valuable when making a purchase. We are reader-supported and may earn a commission when you shop through our links.
View All Womens