Top 10 Workout Joggers
Here Are 10 Reasons To Swap Your Leggings For A Pair Of Workout Joggers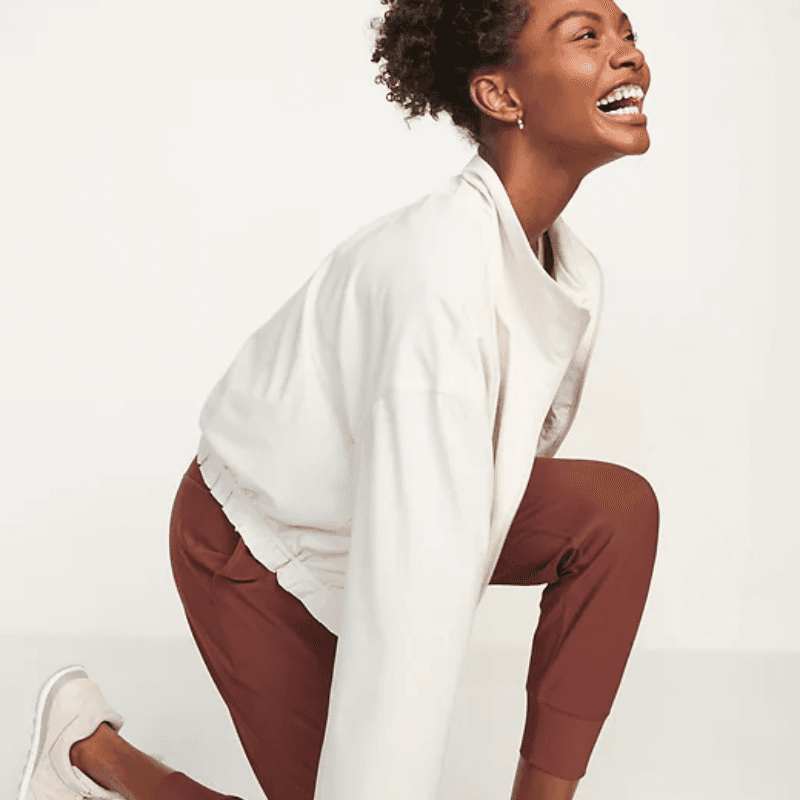 In times like these, your fancy threads have probably taken a backseat to casual fashion. When you work remotely, it's easy to let a closet full of gorgeous dresses morph into an athleisure lover's dream of lounge pants and leggings. We get it—what isn't there to love? Stretchy and flowy fabrics make it possible to pull off chic styles with little to no effort, and there's no denying their versatility when you can go from cleaning the house to meeting up with friends in 15 minutes flat. Still, leggings and loungewear have shortcomings that only the best workout joggers can satisfy.
While leggings start off flexible and ready to move, they easily turn restrictive and chafing within a single workout. The same can be said for those silky joggers you wear around the house on a lazy Sunday—great for Netflix binging and mirror selfies, not so much for the workouts that ultimately shrink their shelf life. When shopping for pants that you can truly run, skip, and jump in, workout joggers are a worthy option. These standout pairs are made for movement and can be dressed up to match other occasions.
How We Found The Best Workout Joggers
While you search, you'll want to consider fabrics that can withstand the elements and perspiration—think moisture-wicking features and materials made with athletics in mind. With the help of our unbiased algorithm, we've gathered the best workout joggers for women so you don't have to. A proprietary tool you won't find anywhere else, it pinpoints products based on a variety of data, including social media buzz, expert recommendations, and trusted product reviews. Keep scrolling to shop the Top 10.
Next up, check out the 10 Best Workout Leggings.
Jump To List
August 1, 2022
Top 10 Lists serve as unbiased shopping guides to the most trusted product recommendations on the internet. Products are scored and ranked using an algorithm backed by data consumers find most valuable when making a purchase. We are reader-supported and may earn a commission when you shop through our links.
View All Womens