Top 10 Linen Dresses
The Perfect Linen Dress? Here Are 10 Shoppers Are Currently Obsessed With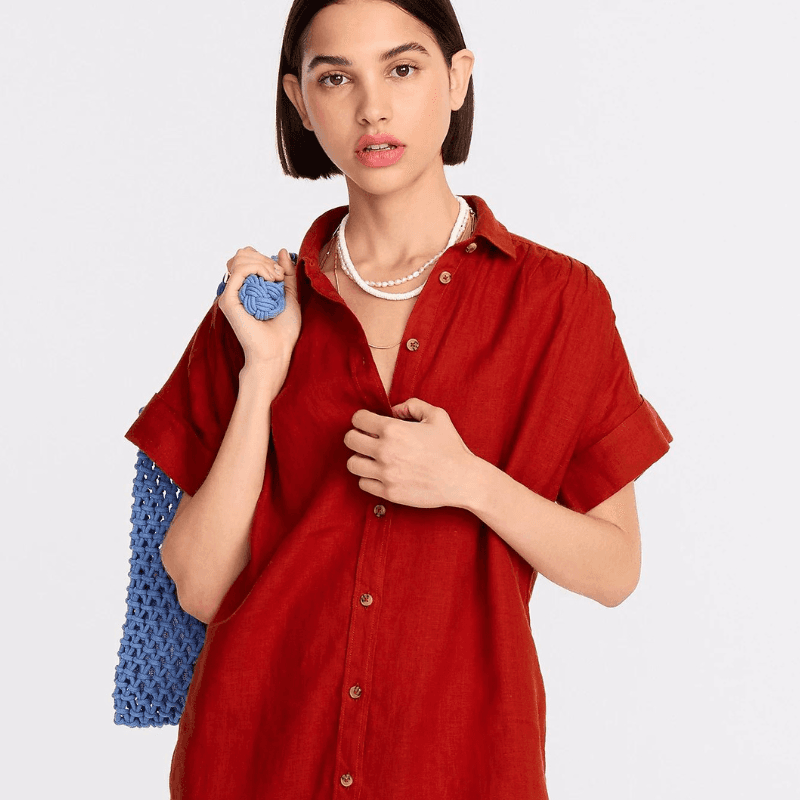 Few materials are as synonymous with warm weather as linen. Tunic dresses and maxi dresses make for stylish summer options, but if they aren't enhanced by the allure and temp-regulating appeal of linen, what's even the point?
Linen's durable, lightweight feel can be credited to the flax plant, whose fibers are blow-in-the-wind soft, quick-drying, and weather-proof. It's no wonder shoppers love stocking up on the best linen dresses this time of year—it keeps the body cool and is as comfortable as a knit dress in early fall.
Still, if there's one thing we all need to stay aware of while shopping for high-quality linen clothing, it's how to carefully care for the fabric. While linen is known for its easy, everyday appeal, it is also prone to wrinkling, which means keeping a steamer or iron nearby will ensure that go-to summer linen dress is always ready for its close-up. Linen fabric also maintains its shape and color best when washed on a gentle cycle with warm water, though reading the tag is always recommended, in case there's alternative guidance.
How We Found The Best Linen Dresses
The linen dresses in this Top 10 list are what summer fashion dreams are made of. Besides the obvious—gorgeous, breathable linen—they also suit a variety of silhouettes, budgets, and occasions. In addition to analyzing reviews, Rank & Style's proprietary algorithm discovered and scored each dress by looking at other data, such as social media buzz, editor recommendations, and best-seller lists. Scroll down and slip into a future summer staple.
Next up, check out the 10 Best White Dresses.
Jump To List
June 23, 2022
Top 10 Lists serve as unbiased shopping guides to the most trusted product recommendations on the internet. Products are scored and ranked using an algorithm backed by data consumers find most valuable when making a purchase. We are reader-supported and may earn a commission when you shop through our links.
View All Womens