Top 10 Clean Body Washes
The Best Clean Body Washes You'll Feel Good About Using Every Day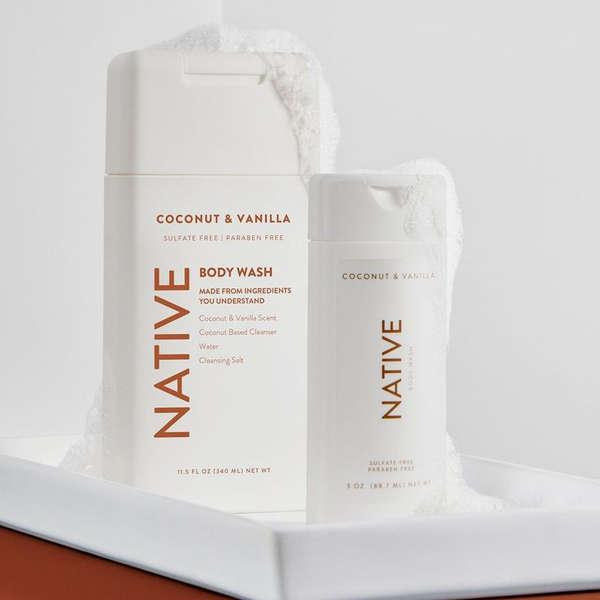 Our Top 10 Lists help shoppers quickly and easily find what they need. Using an intense review and approval process (which you can learn more about here), we break down the best products according to what consumers most commonly search for and want.
Natural products have taken the beauty and wellness world by storm over the past few years. It's for good reason, too. These products are generally healthier and safer for our bodies as well as the environment thanks to the use of their natural and oftentimes organic ingredients. This is why incorporating a few natural products into your daily routine is important if you want to "clean-up" your beauty cabinet.
So, if you're adopting a non-toxic beauty lifestyle or just want to add a few new clean goodies to your daily routine, consider these clean body washes. They're free of toxins, but they don't disappoint when it comes to getting rid of dirt and grime after a long day's work. Clean body washes certainly aren't necessary, but they're a great step into experimenting with a clean beauty routine without making too much of a commitment. Baby steps, people. That's why we found the best clean body washes that you'll love at first use. Prepare to lather up.
How We Found The Best Clean Body Washes
Our data-driven algorithm is the brain behind all of our Top 10 lists. It factors in best-selling buzz, editor picks, and user reviews to bring you the best of the best. In fact, real shoppers just like you have tried and fallen in love with these products, so you can guarantee they won't disappoint. Keep scrolling to find the Top 10 best clean body washes to add to your shower routine.
Love our 10 Best Natural Body Washes? Check out our 10 Best Natural Deodorants for more top-ranked finds! Opening image: @native
Jump To List
September 10, 2021
Top 10 Lists serve as unbiased shopping guides to the most trusted product recommendations on the internet. Products are scored and ranked using an algorithm backed by data consumers find most valuable when making a purchase. We are reader-supported and may earn a commission when you shop through our links.
View All Beauty