Top 10 One-Piece Swimsuits
A Great One-Piece Is A Summer Must, And We Found The Most Figure-Flattering Styles You Can Buy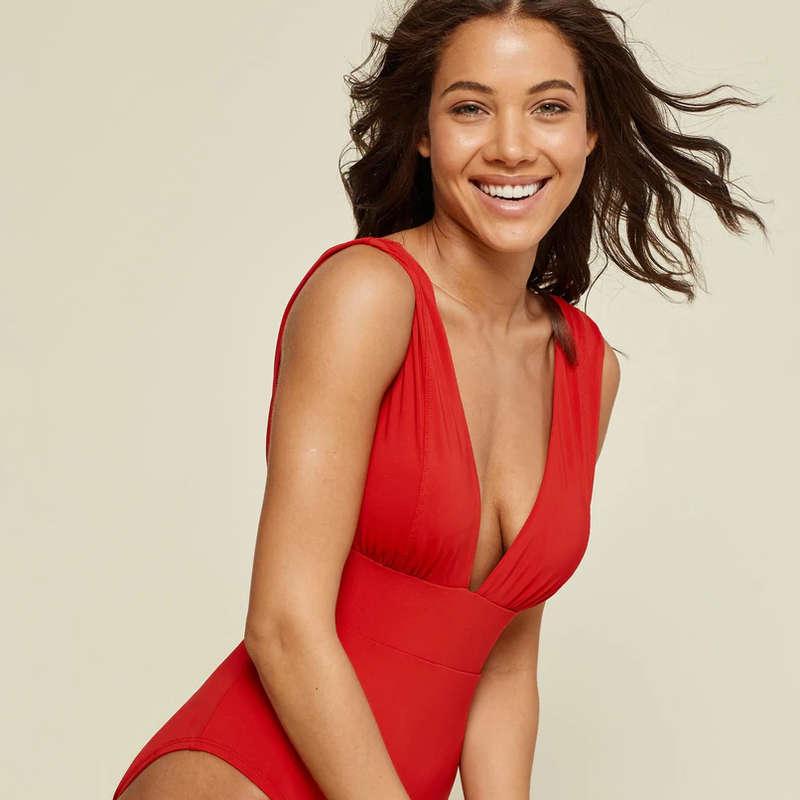 It's a scientific fact that sunny days make us feel good. So why does it seem like the search for flattering swimwear always does the opposite? From harsh fitting room lighting to sizing systems that seem like they were improvised, there are a lot of hurdles standing between you and the swimsuit that makes you feel like the most confident version of yourself.
Fortunately, there are amazing swimsuits out there just waiting to be discovered among the rest. And one style we're seeing a lot of lately? The one-piece. Timeless and sexy while providing the security you need to splash around without a wardrobe malfunction, one-piece swimsuits are undeniably the MVP of the swimwear world.
We all need a one-piece we can throw on for pool or beach days, which is why we put together a list of the 10 best one-piece swimsuits available.
How We Found The Best One-Piece Swimsuits For Women
We're formally inviting you to shut your swimwear anxiety down, and in order to help you do that, we set out to discover flattering one-piece swimsuits that real women love. And how exactly did we do that? Our algorithm: a one-of-a-kind tool that factors in user reviews, best-seller lists, and editor recommendations in order to build an unbiased list of top-rated products in any given category. That means that you can trust that the 10 one-pieces below are truly the best of the best, and also good candidates for your next favorite swimsuit.
Next up, check out the 10 Best Black One-Pieces. Opening image: andieswim.com

Jump To List
March 18, 2022
Top 10 Lists serve as unbiased shopping guides to the most trusted product recommendations on the internet. Products are scored and ranked using an algorithm backed by data consumers find most valuable when making a purchase. We are reader-supported and may earn a commission when you shop through our links.
View All Womens