Top 10 Rib Knit Dresses
10 Ribbed Knit Dresses For Comfy, Cozy Winter Style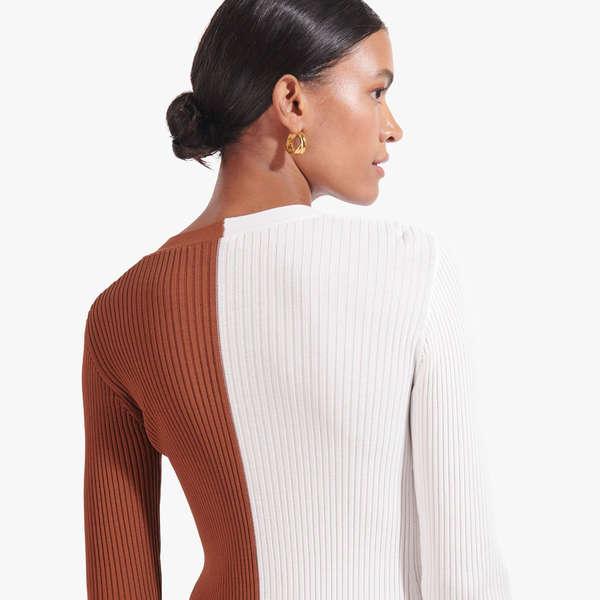 Our Top 10 Lists help shoppers quickly and easily find what they need. Using an intense review and approval process (which you can learn more about here), we break down the best products according to what consumers most commonly search for and want.
Fall may be here but the temperature still seems to have some catching up to do. Unfortunately, it's weather like this which makes getting dressed in the morning even more difficult. Struggling with what to wear? We suggest you take on the upcoming season in a textured transitional piece that works for every body type and budget: the rib knit dress. This women's casual dress is harkening back to the iconic 1990s fashion era in a way that we can't help but love. Much like the jersey knit fabrics we've come to rely upon and adore, a sleek rib knit dress is the perfect way to elevate your basic dress wardrobe with subtle polish and detail.
That's why we've used our data-driven algorithm factoring in best-selling buzz, editorial selections, and real user reviews to create a vetted list of the best ribbed knit dresses for work, play, every day, and all the occasions in between. Our selection of top-rated frocks includes flattering fits, sleek silhouettes, and high-quality fabrics that allow for the maximum amount of comfort and slayage possible. Keep scrolling to shop our edit of must-have ribbed knit dresses from brands like Old Navy, J.Crew, STAUD, and more to find the dress that perfectly suits your style and everyday needs.
Why Shop Our Best Rib Knit Dresses
Here at Rank & Style, we're all about helping you buy things you love. Our mission is to make your shopping experience as simple as possible, because as much as we love a great return policy, we don't think you should have to use it. To do this, we use an unbiased algorithm that finds the best products out there by factoring in best-selling buzz, editor recommendations, rave reviews, and more. It's how we determined the following dresses are the best on the internet—and how we can confidently say you'll love them, too.
Love our 10 Best Rib Knit Dresses? Check out our 10 Best Slip Skirts next! Opening image: staud.clothing.com
Jump To List
October 15, 2021
Top 10 Lists serve as unbiased shopping guides to the most trusted product recommendations on the internet. Products are scored and ranked using an algorithm backed by data consumers find most valuable when making a purchase. We are reader-supported and may earn a commission when you shop through our links.
View All Womens