Top 10 Sleep Shirts
Once You Try One Of These Chic Sleep Shirts, You'll Never Go Back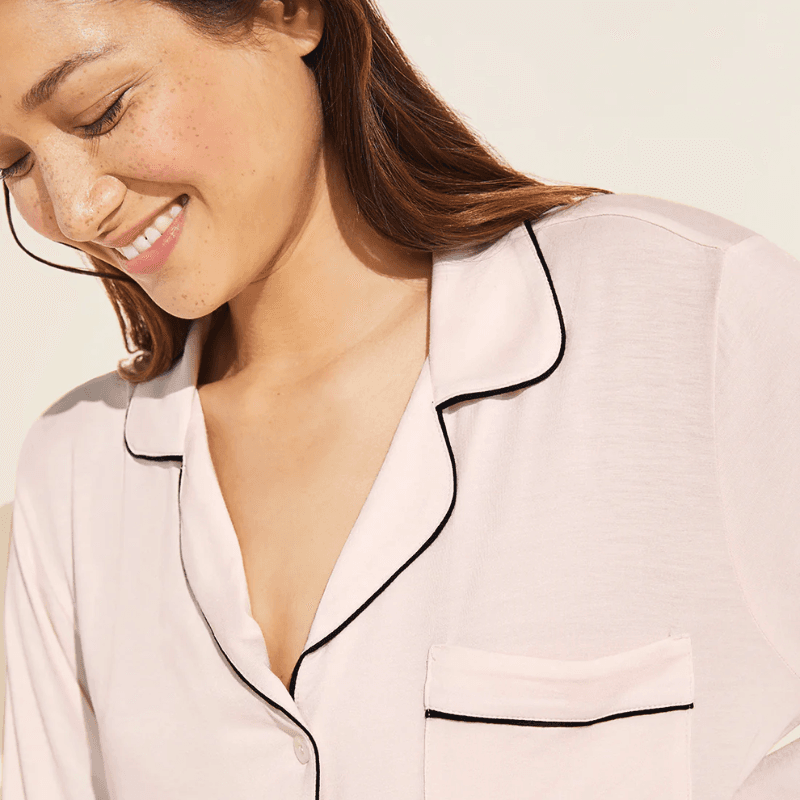 It's a well-known fact that we spend a third of our lives asleep, but when was the last time you invested in your nighttime routine? If your version of winding down involves donning a holey t-shirt that you've had for years, you should know that there's a whole world of cute, soft pajamas for women out there that will make you wonder why you didn't invest in a sleep dress for yourself long ago.
Between soft nightgowns and cool cotton shirt dresses, today's sleepwear designers are offering an abundance of stunning, comfortable pajama options worthy of attending the Pink Ladies' slumber party in Grease. So, if you're ready to channel your inner Holly Golightly in the form of a fabulous new nightly uniform, then we've got some good news for you: we've found the 10 best sleep shirts and dresses money can buy.
How We Found The Best Sleep Shirts
We've all laid down for the night in an outfit that's not meant to be slept in, only to jolt back up after a few failed attempts to nod off. Going through this experience will make one thing very apparent: certain fabrics are simply not meant to be slept in.
Fortunately, we have a way of knowing whether the sleep shirts below stand up to the shut-eye test: our data-powered algorithm. Taking information from best-seller lists, user reviews, and editorial mentions into consideration, this tool finds and ranks the best products in a given category. So, without further adieu, keep scrolling to find out which PJs earned their spot at the top.
Next up, check out the 10 Best Pajamas For Women.
Jump To List
July 26, 2023
Top 10 Lists serve as unbiased shopping guides to the most trusted product recommendations on the internet. Products are scored and ranked using an algorithm backed by data consumers find most valuable when making a purchase. We are reader-supported and may earn a commission when you shop through our links.
View All Womens