Top 10 Statement Earrings
These 10 Over-The-Top Styles Will Make You Want To Ditch Your Go-To Gold Hoops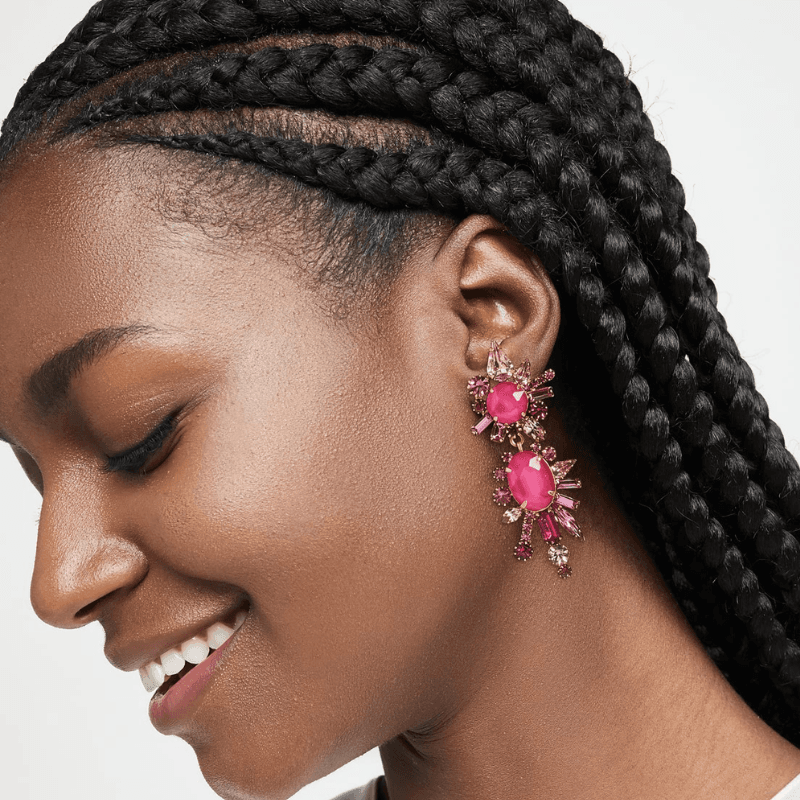 Our Top 10 Lists help shoppers quickly and easily find what they need. Using an intense review and approval process (which you can learn more about here), we break down the best styles according to what consumers most commonly search for and want.
Today's trend in question? Statement earrings. A great pair can take even the simplest of white tees to a whole new level, and with spring just around the corner, there are so many swoon-worthy new styles making their way up the ranks. To show you what we mean, we've rounded up an edit featuring 10 pairs of statement-making earrings the internet currently can't get enough of, from beaded tassels in bright colors to updated pearls, sculptural shapes, and more. Scroll on to shop the roundup and give your bold hoops a much-needed break.
We all need that go-to pair of earrings that never disappoints and can be worn every day—no thought or planning necessary. But to have a well-balanced collection of accessories, a pair of statement earrings is also a must. Statement earrings are a way to add personality, pizazz, and flare to any look with minimal effort. They're usually far from dainty and simple, but they do have the ability to make you feel powerful when sporting them. That's why we've rounded up the best trending statement earrings that will take any outfit to the next level.
Our Method For Finding The Best Statement Earrings
Here at Rank & Style, we like to consider ourselves more of a shopping authority than a trend authority. We're here to help you find the best of whatever it is you're searching for, not tell you what to wear or how to wear it. However, when a trend comes around that's taking the internet by storm, we'll definitely talk about it, and, as we do best, we're going to help you shop for it. To help find the absolute best statement earrings out there, we used our Rank & Style algorithm. It factors in best-selling news, editorial picks, and real user reviews to bring you the list of the best statement earrings you can buy to date. We're talking chunky hoops, bedazzled tassels, and even a multi-colored beaded pair that are sure to be love at first sight. Ahead, find the 10 best statement earrings to add to your accessory collection.
Jump To List
March 10, 2022
Top 10 Lists serve as unbiased shopping guides to the most trusted product recommendations on the internet. Products are scored and ranked using an algorithm backed by data consumers find most valuable when making a purchase. We are reader-supported and may earn a commission when you shop through our links.
View All Womens