Top 10 Stretch Mark Treatments And Prevention Care
When It Comes To Stretch Marks, Reviewers Trust These 10 Products Most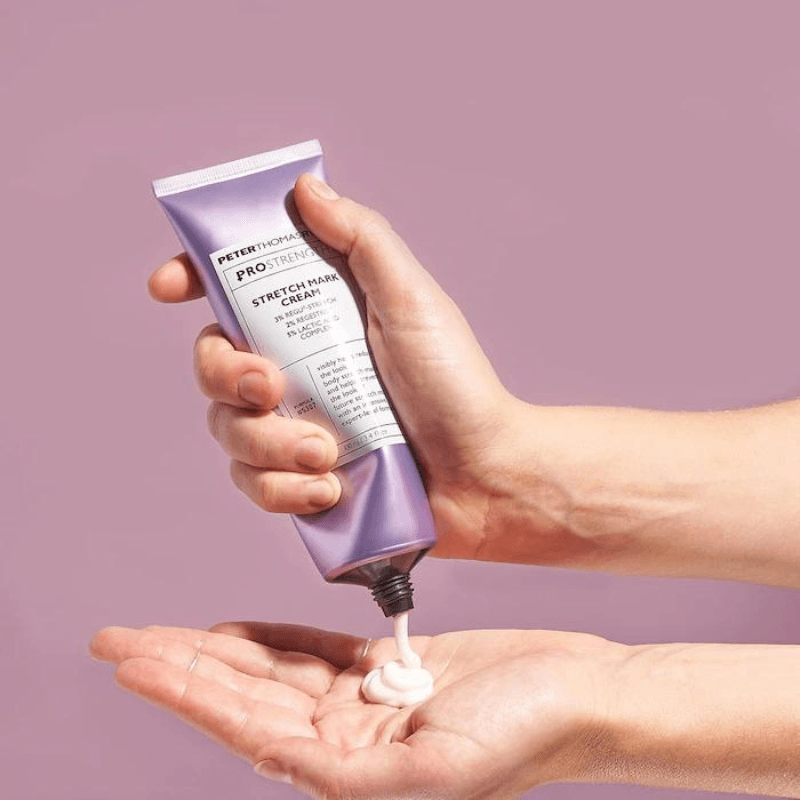 Pregnancy, growth spurts, and weight fluctuations: these are all natural parts of life that can cause stretch marks to appear on your body. And while there's absolutely nothing wrong with stretch marks (as Kendrick Lamar made very clear in his track "Humble"), it's completely normal to want to keep your skin looking as firm, hydrated, and smooth as possible.
Thankfully, the skincare industry has ample lotions and body creams on the market that are designed to reduce the appearance (and discomfort) of stretch marks. Packed with nourishing ingredients like hyaluronic acid, shea butter, and coconut oil, stretch mark prevention creams take your newfound tiger stripes and turn them a less-shocking shade so that you feel as comfortable and confident in your own skin as possible.
However, you definitely don't want to shell out for an overpriced lotion that doesn't deliver the results you're looking for—or worse, lather a lotion on your growing baby bump that's not safe for pregnant moms. So in order to help you out, we did some research in order to find the best and safest stretch mark prevention creams on the internet
Here's How We Found The Best Stretch Mark Prevention Creams
Our Top 10 lists are each built with the help of our data-powered ranking algorithm. This unique tool takes information about products from reviews, social media, and best seller lists and assigns them each a score. The products with the 10 best scores end up featured below, which is why you can trust you're getting informed recommendations when you read our content. Ready to treat your skin to a dose of deeply-hydrating body butter? Scroll on to shop the 10 best stretch mark prevention creams according to data.
Jump To List
January 23, 2023
Top 10 Lists serve as unbiased shopping guides to the most trusted product recommendations on the internet. Products are scored and ranked using an algorithm backed by data consumers find most valuable when making a purchase. We are reader-supported and may earn a commission when you shop through our links.
View All Beauty