Top 10 White Dresses
Time To Shop For White Dresses—These Are The 10 Styles Women Are Buying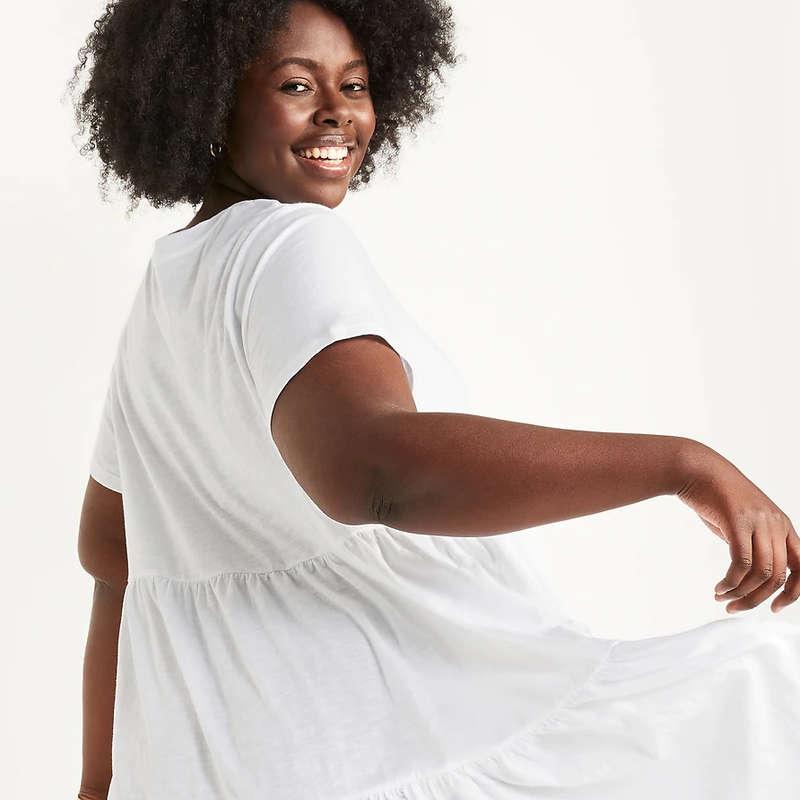 For decades we've praised the little black dress. And sure, it's classic and versatile, but who wants to wear black when the sun is shining and it's over 90 degrees outside? For such occasions, a different shade is appropriate, which is why today, we're choosing to honor the little white dress.
Airy and delicate, white dresses are unmatched when it comes to warm weather fashion. They're the perfect canvas to create an outfit from whether formal or casual and between minis and maxis and lace and linen, there's an abundance of options to choose from.
Which leads us to our next point: Where should one go to find their ideal little white dress? And also, can we make "LWD" a thing? While we're not sure about the latter, we do know that you're right where you need to be if you're looking for your next favorite (white) dress.
How We Found The Best White Dresses
Here's what we know about white dresses: They can't be see-through and they have to be flattering, otherwise you'll feel like a sad ghost under a bed sheet on Halloween. We also know that the 10 dresses below are sure to please on both accounts. How do we know this? Because we used our algorithm (a data-powered tool that uses information like reviews, recommendations, and social buzz) to find and rank the styles below. So with that, scroll on for an unbiased ranking of the 10 best white dresses money can buy.
Next up, check out the 10 Best Wrap Dresses. Opening image: oldnavy.com
Jump To List
April 20, 2022
Top 10 Lists serve as unbiased shopping guides to the most trusted product recommendations on the internet. Products are scored and ranked using an algorithm backed by data consumers find most valuable when making a purchase. We are reader-supported and may earn a commission when you shop through our links.
View All Womens