Articles
How To Find Your Signature Scent
7 Easy Steps To Help You Find A Fragrance You Love Without Leaving Your Home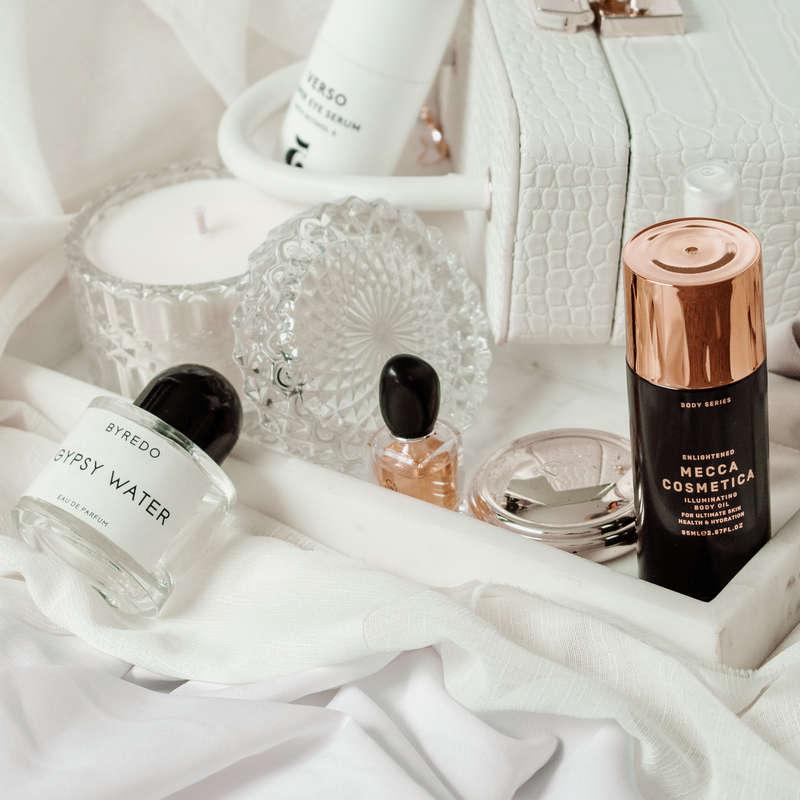 Not to be dramatic, but finding your signature scent is almost like becoming the person you were meant to be. Cheesy—we know—but there's something enviably sophisticated about a personal scent. It's almost like a sign of unwavering commitment that can't be broken by the changing trends, and frankly, that level of dedication is quite impressive.

Our sense of smell is incredibly powerful, and when we get a whiff of a scent that reminds us of a certain someone, it can bring back memories and overwhelm us with nostalgia. And personally, that's an effect we'd like to have on people because… who wouldn't? The gratification that comes with finding your signature scent is one to be desired, but the journey can be difficult. On the bright side, finding The One no longer requires you to spend your precious time alternating between different fragrances and coffee beans at the perfume counter. In fact, you can discover your signature scent from the comfort of your own home.

Whether you're shopping for your very first perfume or have outgrown what you once thought was your go-to, we're here to help. Ahead, we get into the nitty-gritty details of finding your perfect fragrance.
THE STEPS:
1. Figure out what scents you like (and don't). First things first—learn what you like and don't like. If there's a certain scent you absolutely hate to get a whiff of, it's probably wise to avoid that particular smell when looking for a fragrance. It's also helpful to be able to recognize the names of different types of scents, as doing so will make it easy to filter through fragrances when you're searching online. The most common scents are floral, spice, wood, musk, citrus, and smoky, and we're breaking them down for you below.
Floral: This all-encompassing scent smells like the freshest petals from a bouquet.
Spice: Spice is almost always characterized by the scent of cloves or other strong fragrances like cinnamon.
Wood: When it comes to wood, think anything and everything from nuts to patchouli.
Musk: Not to be confused with must, this scent is typically a clean smell—think freshly washed sheets.
Citrus: Like the smell of lemons, limes, and oranges, this scent is refreshing and light.
Smoky: This scent is most often associated with tobacco, a freshly blown-out candle, or burning firewood.
2. Purchase a discovery set first. When searching for your signature scent, it's important to keep in mind that fragrances are not one-size-fits-all. In other words, the same perfume can smell one way on you and totally different on someone else, which is mostly due to differing pH balances. Our advice? Buy a discovery set. It'll allow you to try a variety of scents without making the full investment.
3. Go slow. Finding your signature scent is a marathon, not a race. It's totally okay to take your time when searching for a favorite. Test out the scents from your discovery set or a few samples one by one. See how they wear on your body for a week, and then decide.
4. Give it time. As we said, these things take time, and trust us—you'll want to make sure the scent you go with is one you can stick with. While you're testing out fragrances, pay close attention to how they smell throughout the day. It's totally normal if you notice a change. This is typically due to your body's pH balance, along with the top and heart notes in your perfume.
5. Like what you like. The most important aspect of choosing a perfume is making sure that you like it. Don't be disappointed if a cult classic isn't your favorite or feel that you have to like it because everyone else does. Most importantly, make sure that your experience wearing your signature scent is a pleasant one. Watch out for headaches or nausea related to your fragrance.
6. Factor in your go-to hair and body products. Ensure that your bath and body products don't steal the show, or worse, clash with your perfume.
7. Don't be afraid to invest. Last but not least, don't be afraid to splurge. Perfumes are an investment, and a little bit will go a long way in terms of both wear and use.
Ready to start your scent journey? Shop our list of the Best Perfume Discovery Sets today!
Opening image: Jess @ Harper Sunday on Unsplash
January 3, 2022
Interviews and Articles make it easy to learn more about the products that top our lists, what's currently trending, and the leaders who inspire us We are reader-supported and may earn a commission when you shop through our links.
---
View All Articles