Top 10 Perfume Discovery Sets
We Made It Easy For You To Find Your New Favorite Perfume Without The Need To Visit A Store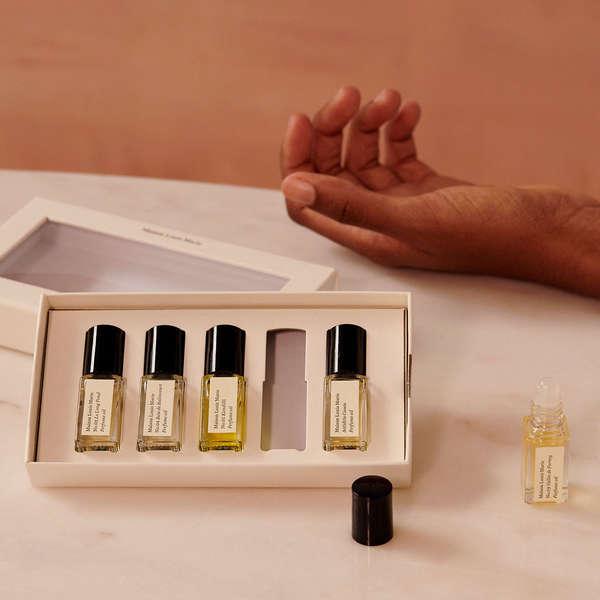 Our Top 10 Guides help shoppers quickly and easily find products within specific categories that meet their unique needs. Using an intense review and approval process (which you can learn more about here), we break down the best products according to what consumers most commonly search for and want.
In search of a new signature fragrance? Tired of wearing the same scent? We've got the perfect solution to finding your new favorite perfume without having to go to the store or your local makeup counter. Perfumes have been a treasured beauty item for centuries and a whiff of something luxurious is one of the best ways to recall a memory or make new ones. With just a few dabs or a quick spritz, a good fragrance can help attract a special someone, boost your mood, or accentuate your natural pheromones. But finding the right fragrance isn't always so simple. While visiting your department store perfume counter may have been the typical procedure pre-pandemic, we've got the scoop on an at-home option that allows for you to explore your olfactory system without having to step one foot outside. We've used our data-driven algorithm factoring in best-selling buzz, editorial selections, and real user reviews to create a vetted list of the best perfume discovery sets to try out now. Whether you enjoy a musky scent, something citrusy, or a classic floral note, these fragrance sets are sure to indulge your senses. Uncover the best perfume discovery sets from brands like Diptyque, Le Labo, Jo Malone London, Clinique, and more!

Did you enjoy our 10 Best Perfume Discovery Sets? Just wait till you see our 10 Best Clean Smelling Perfumes! Opening image: maisonlouismarie.com
Jump To List
November 8, 2021
Top 10 Lists serve as unbiased shopping guides to the most trusted product recommendations on the internet. Products are scored and ranked using an algorithm backed by data consumers find most valuable when making a purchase. We are reader-supported and may earn a commission when you shop through our links.
View All Beauty