Top 10 Amazon Prime Day 2021 Fashion Deals
Everything You Need To Know About Prime Day 2021 And How To Shop The Best Fashion Deals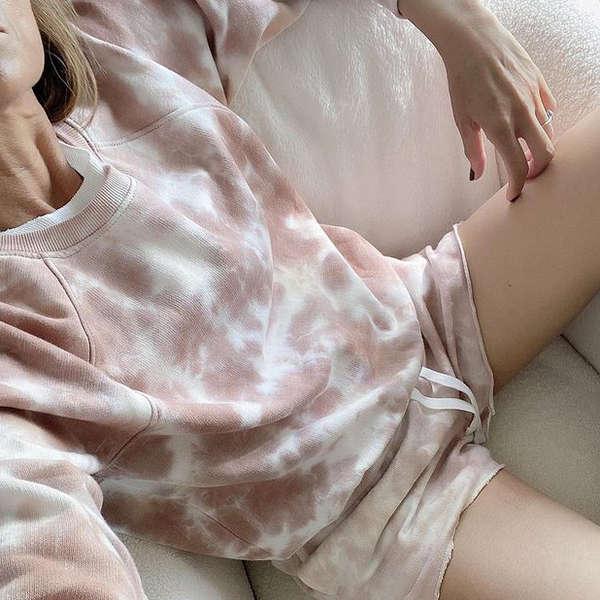 You probably don't need an excuse to get lost in the depths of Amazon's fashion inventory, but if you're looking for one, let Prime Day be it. The epic shopping event officially went live today, and we're happy to report that the e-tailer's inventory is chock-full of great deals.
Not sure where to start? We're here to help.
Ahead, we're giving you the lowdown on everything we know, from dates to deals to details on how to shop the sale like a pro. Keep scrolling for your definitive guide to Amazon Prime Day 2021, and discover the 10 best fashion deals worth taking advantage of right now.
How to become an Amazon Prime member:
First thing's first: if you're not already an Amazon Prime member, it's time to sign up. This is essential in order to score the best bargains on the big day, and trust us—it's worth it. If you're afraid of commitment, sign up for a free 30-day trial here.
Benefits of Amazon Prime:
The benefits of becoming a member go way beyond scoring big on Prime Day. Here's a breakdown of just a few of the Prime member perks you should know about:
- Speedy delivery—we're talking two-day, one-day, and sometimes even same-day shipping on millions of items
- Free Amazon Key in-home, in-car, and in-garage delivery
- Free shipping at Shopbop
- Access to streaming and digital benefits like Prime Video, Prime Music, Prime Gaming, Amazon Photos, and more
- Try-before-you-buy clothes, shoes, jewelry, and accessories with Prime Wardrobe
- One free Kindle book a month through Amazon First Reads
- 5% back on all Amazon.com and Whole Foods Market purchases with the Amazon Prime Rewards Visa Signature Card (which has no annual fee or foreign transaction fees, btw)
What is Prime Day, and how does it work?
On to the fun part. For those who don't know, Prime Day is Amazon's huge, once-a-year shopping event held exclusively for Prime members—think Black Friday and Cyber Monday combined, but better. The sale lasts for 48 hours and offers major discounts on everything from wardrobe staples to home goods to gadgets.
How do I prepare for Amazon Prime Day?
Aside from becoming a Prime member, of course, there are a few other things you can do to make sure you're fully prepared to score the best deals on the big day. Be sure to keep an eye out for our Prime Day Top 10 lists and follow us on Instagram, so you're always up to date on the best deals.
How do you shop on Amazon Prime Day?
Now that Amazon Prime Day has officially kicked off, you'll need to be familiar with the following terms so you can shop the sale like a pro:
- Deals of the Day: deals that last for 24 hours
- Lightning Deals: deals that last for a few hours
- Savings and Sales: deals that last the entirety of Prime Day 2021
- Coupons: these must be "clipped" so they can apply at checkout
- Prime Early Access Deals: member-exclusive Lightning Deals that are available 30 minutes before they actually go live
What is the best deal on Amazon Prime Day?
To help you really nail down the best deals worth taking advantage of, we did some serious digging and rounded up the Top 10 buys everyone should know about this year. Ahead, take a look at some of the best fashion deals you can score while Prime Day 2021 is on. From $20 swimsuits to loungewear to deep discounts on popular jeans and shoes, this year's savings are even better than you could imagine.
Below, shop the products people are currently adding to their Amazon Prime Day carts, and be sure to give this page a bookmark so you can stay up to speed with the best deals. Happy shopping!

If you're looking for more Amazon Prime Day 2021 deals, check out our 10 Best Prime Day Beauty Deals and 10 Best Prime Day Home Deals next. Also, be sure to sign up for our newsletter for the latest sales and deals featuring top-rated fashion finds, too. Opening image: @amazonthedrop
Jump To List
June 22, 2021
Top 10 Lists serve as unbiased shopping guides to the most trusted product recommendations on the internet. Products are scored and ranked using an algorithm backed by data consumers find most valuable when making a purchase. We are reader-supported and may earn a commission when you shop through our links.
View All Deals