Top 10 Nordstrom Anniversary Sale Beauty Buys 2021
Every Beauty Item To Stock Up On From The Nordstrom Anniversary Sale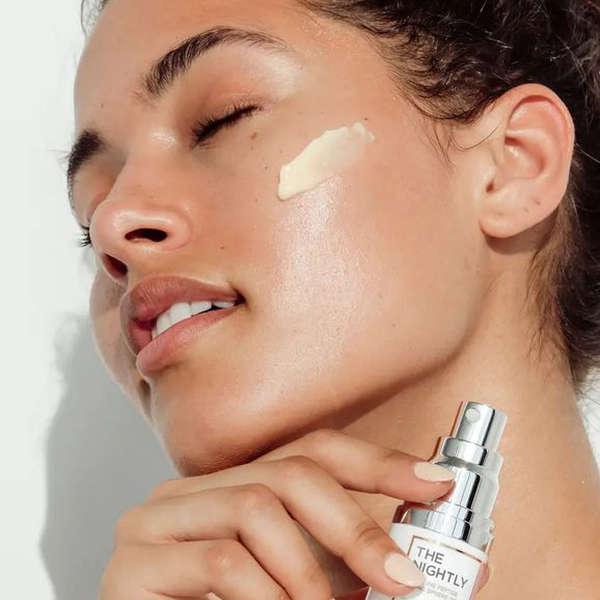 Our Top 10 Lists help shoppers quickly and easily find what they need. Using an intense review and approval process (which you can learn more about here), we break down the best products according to what consumers most commonly search for and want.
If there's ever a good moment to stock up on makeup bag must-haves, glam gifts for girlfriends, or those buzzy new skincare products you've been dying to try, it's now. The Nordstrom Anniversary Sale is just around the corner, and while the current circumstances have altered the retail industry quite a bit over the last year, we're happy to report that Nordstrom is back, better than ever, and ready to provide customers with the same great service and deals they typically offer during this major shopping event.
Unfamiliar with the sale? Here's the lowdown: early access officially started on July 16 for Nordstrom cardholders, and even earlier for cardmembers with Icon, Ambassador, or Influencer status. (Find out your status here, or apply if you're not already a cardmember.) However, those who aren't cardholders can still get in on the savings. The sale opens to the public today, July 28, and will continue to run through August 8. After that date, all remaining inventory will go back up to full price—so we suggest snagging the best deals while they're hot.
Ahead, we've rounded up a list of the Top 10 beauty buys on sale that you won't want to miss out on, all of which are backed by our trusty algorithm that bases its selections on best-seller lists, editor recommendations, rave reviews, and more. From cult-favorite skincare goodies to professional curling irons, keep scrolling to discover the best Nordstrom Anniversary beauty buys and give them a well-deserved bookmark so you can easily access them later.
Next up, check out the 10 Best Nordstrom Anniversary Deals of 2021. Opening image: nordstrom.com
Jump To List
July 28, 2021
Top 10 Lists serve as unbiased shopping guides to the most trusted product recommendations on the internet. Products are scored and ranked using an algorithm backed by data consumers find most valuable when making a purchase. We are reader-supported and may earn a commission when you shop through our links.
View All Beauty