Top 10 Anti-Aging Eye Creams
Target Under-Eye Bags, Dark Circles, And Wrinkles All At Once With A Top Anti-Aging Eye Cream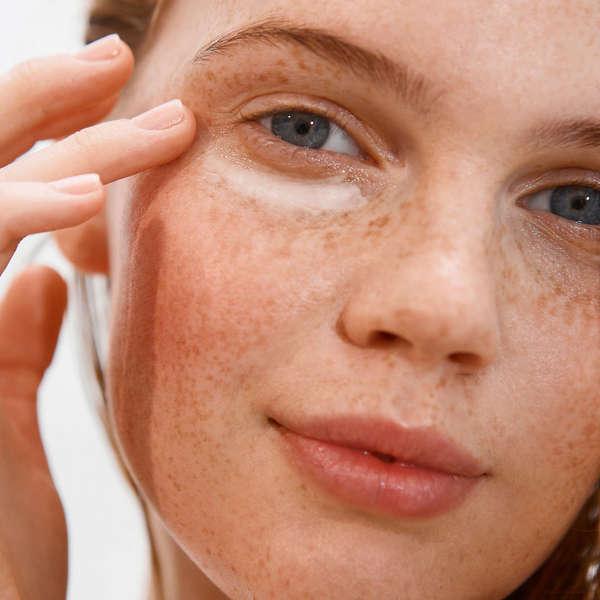 Our Top 10 Lists help shoppers quickly and easily find what they need. Using an intense review and approval process (which you can learn more about here), we break down the best styles according to what consumers most commonly search for and want.
Eye creams are one of those must-have products that's essential to all skincare routines. Because the truth is whether you've started showing signs of aging or not, these creams help to target and prevent common eye area problems like dark circles, puffiness, and wrinkles. And if you're someone who needs help addressing all three, why not search for an eye cream that was made to address it all?
To help you minimize the products in your skincare routine and find a multi-tasking formula that tackles all your eye problems at once, we asked around the internet—okay, we used our algorithm to scan tons of user reviews, best-seller lists, and editor-approved articles to rank the top eye creams available today. The results? A Top 10 list of the best and greatest anti-aging eye creams to ever be made. Packed vitamins and peptides, retinol, caffeine, and hyaluronic acid, these creams get to work for immediate age-defying gratification while also helping to target other areas of concern such as brightening, hydrating, and tightening. To simply put it, these eye creams do it all. And, as the saying goes, the eyes are the windows to the soul. So, don't let your tired eyes be a dead age giveaway. Scroll down now to shop the 10 best anti-aging eye creams for treating bags, circles, and wrinkles.
Why Trust Our Best Anti-Aging Eye Creams
Here at Rank & Style, we're all about helping you buy things you love. Our mission is to make your shopping experience as simple as possible, because as much as we love a great return policy, we don't think you should have to use it. To do this, we use an unbiased algorithm that finds the best products out there by factoring in best-selling buzz, editor recommendations, rave reviews, and more. It's how we determined the following eye creams are the best on the internet for treating signs of aging—and how we can confidently say you and your under eyes will love them, too.
Love our 10 Best Anti-Aging Eye Creams? Check out our 10 Best Anti-Aging Moisturizers for more top-ranked finds! Opening image: sephora.com
Jump To List
December 1, 2021
Top 10 Lists serve as unbiased shopping guides to the most trusted product recommendations on the internet. Products are scored and ranked using an algorithm backed by data consumers find most valuable when making a purchase. We are reader-supported and may earn a commission when you shop through our links.
View All Beauty