Top 10 Shampoos For Frizzy Hair
Summer's Heat And Humidity Is No Match For These Hydrating, Frizz-Fighting Shampoos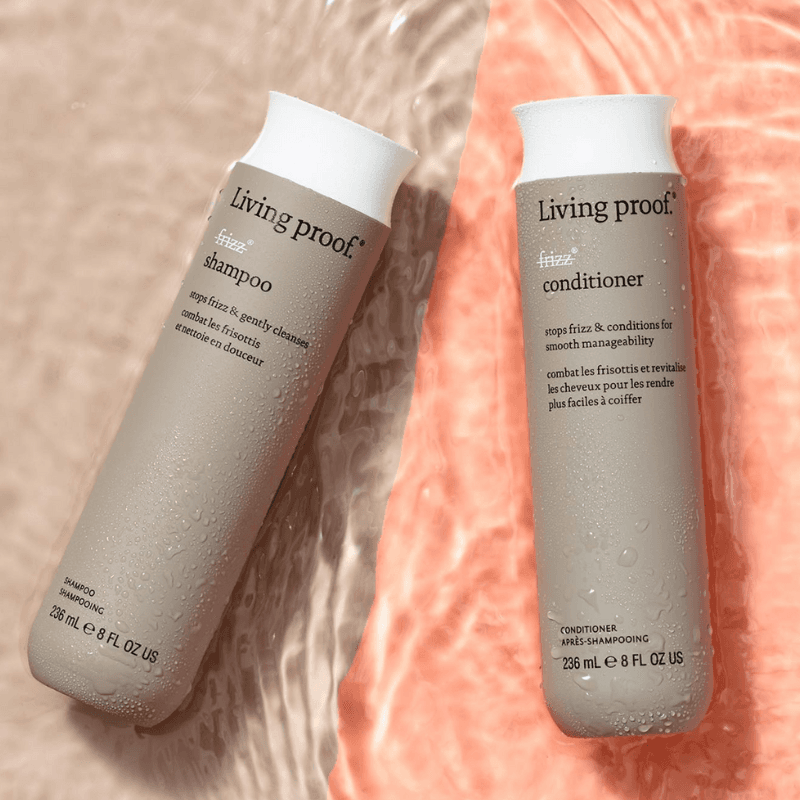 Every season has its villain. For winter, it's the dreaded cold, forcing us to stock up on lotion and sweaters to stay warm and moisturized. In spring comes pollen and its allergen friends to wreak havoc on our health, while fall means shorter days, rain, and steadily lowering temperatures. But worst of all is summer, whose humidity can stop fun in its tracks. After all, there's nothing worse than a bad hair day, an unfortunate effect of the frizziness and flyaways caused by the weather.
While frizz is easy enough to spot, there's much more happening beneath the surface. As a result of humidity and increased moisture in the air, these water molecules bind themselves to the strands and their proteins, rearranging the fibers in your carefully styled locks until they're unrecognizable. In addition, frizz is exacerbated by damage; whether it's due to chemical dyes, natural dryness, or heat styling, hair becomes more porous when fragile, and it then absorbs humidity quickly and easily. Plus, the brittleness of damaged follicles can become unmanageable quickly, lending itself to chaos.
One way to fight this war against nature is with a good anti-frizz shampoo. Many of the products on this list target the problem at its root by repairing strands and building up moisture and protein using ingredients such as argan oil, green tea, and red algae, to name a few. In short, controlling frizz means improving overall hair health, especially for color-treated hair.
How We Found The Best Shampoos For Frizz
We used our proprietary algorithm to round up this list of the best anti-frizz shampoos one can buy. After factoring in data from reviews, editor recommendations, social media buzz, and more, these anti-frizz products rose to the top. Scroll ahead for the shampoos that control frizz with just a few quick washes, helping you achieve the perfect hair days you desire—even in the dead of summer.
Next up, check out the 10 Best Conditioners For Dry, Damaged Hair.
Jump To List
August 2, 2022
Top 10 Lists serve as unbiased shopping guides to the most trusted product recommendations on the internet. Products are scored and ranked using an algorithm backed by data consumers find most valuable when making a purchase. We are reader-supported and may earn a commission when you shop through our links.
View All Beauty