Top 10 Antiperspirants For Women
Stay Cool No Matter The Occasion With The Top Antiperspirants For Women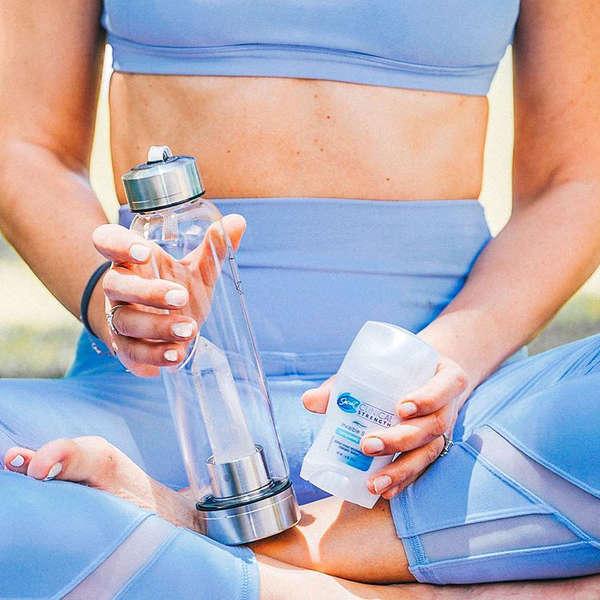 There's nothing quite as frustrating as having your antiperspirant quit on you when you need it most. If you're like most women, you've probably found yourself trying every antiperspirant on the shelves at your local drugstore in an oftentimes losing battle against sweat and odor. However, we're here to help you win the war. We've taken the hassle out of your search for the perfect hygiene product and compiled a list of secret weapons against stressful days at the office or an intense workout. Whether you're toting a gym bag, your purse, a work tote, or a weekend suitcase, be sure to pop one of the following deodorants and antiperspirants into your bag for a quick and easy fix to sweaty situations. Scroll down now to explore the Top 10 antiperspirants for women to keep you smelling shower fresh all day long! Opening image: @secretdeodorant
Love our 10 Best Antiperspirants For Women? Check out our 10 Best Razors For Women for more top-ranked finds!
Jump To List
June 6, 2019
Top 10 Lists serve as unbiased shopping guides to the most trusted product recommendations on the internet. Products are scored and ranked using an algorithm backed by data consumers find most valuable when making a purchase. We are reader-supported and may earn a commission when you shop through our links.
The Rankings
---
Fresh Sugar Roll-on Deodorant Antiperspirant
LOVED FOR: Users love the light scent and all-day effectiveness of this roll-on antiperspirant.
WHAT IT DOES: Fresh uses soothing natural sugar and oat extract to refresh underarms for soft skin and long-lasting odor protection.
---
Secret Powder Fresh Invisible Solid Antiperspirant and Deodorant
USERS SAID: "Still does the job without a strong perfume smell and no skin reaction. Just love this deodorant...what else can I say: it works."
WHY YOU NEED IT: When you find a great product, you want to stock up. This is the best time to get a few backup deodorants for the future, or to stash in your car, in your gym bag, and at your desk.
---
Degree MotionSense UltraClear Pure Clean
WHERE TO WEAR: Fearlessly wear your favorite white outfit this weekend, because this ultra clear antiperspirant provides optimal protection against dreaded sweat stains on your clothes.
WHAT IT DOES: MotionSense technology keeps you fresh with every move for 48 hours.
---
Secret Clinical Light & Fresh Smooth Solid Antiperspirant
FUN FACT: This antiperspirant is formulated with skin-soothing conditioners to minimize irritation and soothe dry underarm skin.
HELPFUL TIP: For increased effectiveness, apply Secret right before bed, when your body temperature is low and you won't be washing the antiperspirant away with sweat.
---
Degree MotionSense Fresh Energy
BEST FOR: A workout sesh
WHAT IT DOES: Every time you move, tiny MotionSense microcapsules on your underarm's surface will break open and release invigorating Fresh Energy scent.
---
Dove Dry Spray Go Fresh, Cool Essentials
USERS SAID: "It smells very very good. The best part is that it does not leave you with stains or make you feel wet—no sticky residue you feel dry and clean. It also lasts a really long time. You don't need to use a lot."
WHAT IT DOES: This refreshing spray is formulated without any alcohol or water, so it instantly goes on dry and keeps you that way for 48 hours.
View All Beauty