Top 10 Serums for Dermarolling
According To Skincare Fanatics, These Serums Pair Best With A Derma Roller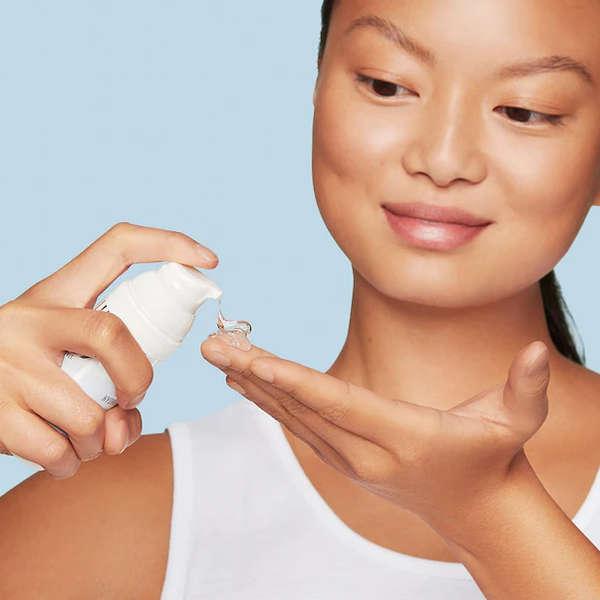 Our Top 10 Lists help shoppers quickly and easily find what they need. Using an intense review and approval process (which you can learn more about here), we break down the best products according to what consumers most commonly search for and want.
If you consider yourself a skincare guru, there's a good chance you've heard of a trending tool called the derma roller. If you haven't, we'll give you the lowdown. The device works by piercing the skin with tiny needles (it's a lot less scary than it sounds) to create small wounds that increase collagen production. With regular use, derma rollers can fade fine lines and wrinkles, combat acne issues like hyperpigmentation and scars, minimize under-eye bags and dark circles, firm the skin, brighten your complexion—the list goes on and on.
But here's the catch: it's important to pair your dermarolling routine with a serum. This not only to provides a buffer between your skin and the device, but it also promotes maximum absorption so you can get the most out of your pricey skincare products. If you're not sure what serum to start with, refer to the algorithm-backed list below of the best serums for dermarolling. From brightness-boosting vitamin C to skin-quenching hyaluronic acid, there's a formula on the list for every budget and skin concern.
Our Method For Finding The Best Serums For Dermarolling
Using our algorithm that factors in reviews, best-seller lists, social media buzz, and more, we compiled a data-backed ranking of the best serums for dermarolling. Whether you're on the hunt for an anti-aging pick, something hydrating, or a formula that fights breakouts, the list below has you covered. Keep scrolling to shop top-rated serums from brands like Sunday Riley, Tatcha, Kiehl's, and more.
Next up, check out the 10 Best Eye Creams. Opening image: sephora.com
Jump To List
August 10, 2021
Top 10 Lists serve as unbiased shopping guides to the most trusted product recommendations on the internet. Products are scored and ranked using an algorithm backed by data consumers find most valuable when making a purchase. We are reader-supported and may earn a commission when you shop through our links.
View All Beauty