Top 10 Body Butters
Keep Your Skin Soft And Glowing This Season With One Of These Reviewer-Favorite Formulas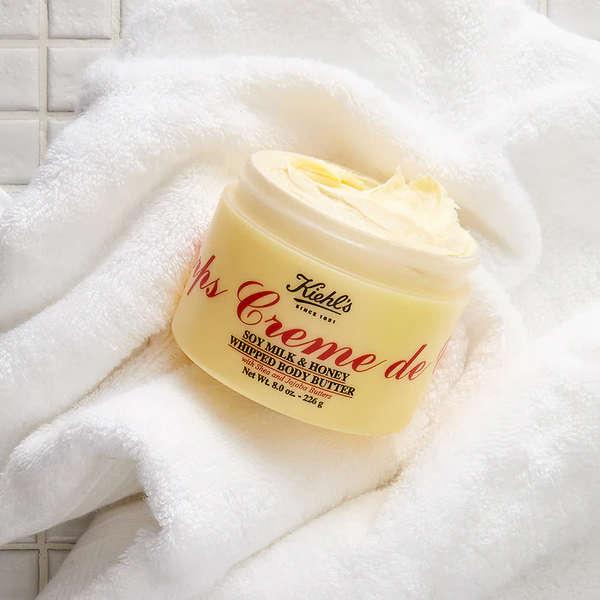 Our Top 10 Lists help shoppers quickly and easily find what they need. Using an intense review and approval process (which you can learn more about here), we break down the best products according to what consumers most commonly search for and want.
Aside from SPF, moisturizer is arguably the most important step in any skincare routine—and we aren't just talking about your face. Not only will it immediately address any existing dryness on your bod, but it will also keep your skin looking smooth, youthful, and healthy as you age. That's why it's important to incorporate a body butter into your daily routine, whether it's after you hop out of the shower in the morning or right before you get into bed at night. To help you find the one that's right for your skin, we've rounded up an edit of the Top 10 body butters the internet has to offer in a handy list below. Ranging from $9 to $44, this list has something for every skin type and budget.
How We Found The Best Body Butters
"Best" is a word we don't take lightly. In order to find the body butters that truly live up to the word, we turned to our trusted data-driven algorithm. Unique to Rank & Style, our algorithm searches the web and factors in user reviews, editor recommendations, best-seller lists, and more in order to determine which products deserve a spot in our Top 10 lists. Keep scrolling to see which formulas made the cut and find your new go-to.
Next up, check out the 10 Best Moisturizing Body Washes. Opening image: sephora.com
Jump To List
December 14, 2021
Top 10 Lists serve as unbiased shopping guides to the most trusted product recommendations on the internet. Products are scored and ranked using an algorithm backed by data consumers find most valuable when making a purchase. We are reader-supported and may earn a commission when you shop through our links.
View All Beauty