Top 10 Chin Masks
Chin Masks Are A Thing, And We Ranked The Top 10 On The Internet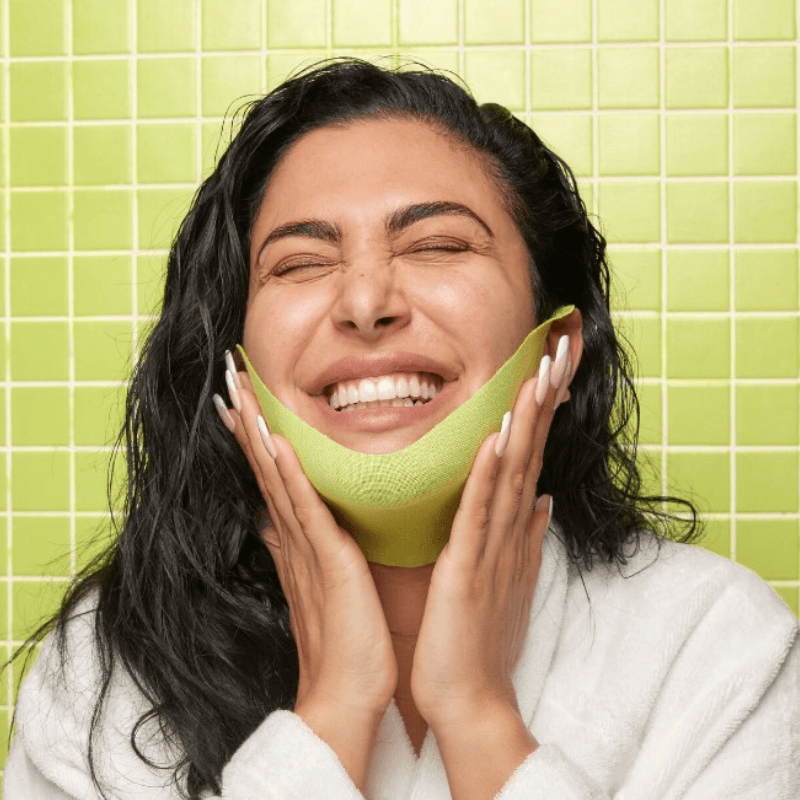 The internet is packed with intriguing beauty products. Magnetic charcoal masks, light therapy devices, dissolving microneedle eye patches—we could go on. It's safe to say there's an ever-growing number of weird cosmetic finds on the market, but one of the most interesting is undoubtedly the chin mask. Designed to improve the appearance of a not-so-taut jawline, chin masks claim to snatch the face's natural contour by lifting and firming the skin.
Until recently, the only procedure that could fix the issue was a facelift, but thankfully, beauty brands are catching on and bringing us non-invasive ways to tone and tighten saggy skin. And although the effects of a chin mask are not extreme or long-lasting, they do provide an easy, non-irritating method to achieve firmer skin. This means that you can use them daily without having to stress about irritation or sensitivity.
How We Found The Best Chin Masks
Since less-than-chiseled chins are one of the most frustrating beauty woes in the book, we rounded up an algorithm-approved edit of the best jawline snatchers out there. This means that the firming and lifting products ahead are all backed by best-selling buzz, editor recommendations, real user reviews, and more. From collagen-packed formulas that also fight wrinkles to a silicone style that's comfortable enough to sleep in, the picks ahead will deliver fast firming and shaping without requiring a single scalpel to the face. Keep scrolling to shop the Top 10 chin masks for every skin type and budget.
Jump To List
May 26, 2023
Top 10 Lists serve as unbiased shopping guides to the most trusted product recommendations on the internet. Products are scored and ranked using an algorithm backed by data consumers find most valuable when making a purchase. We are reader-supported and may earn a commission when you shop through our links.
View All Beauty