Top 10 Body Sunscreens
Dermatologists Recommend Daily Sunscreen Use, So Here Are The Best Body Sunscreens You Can Buy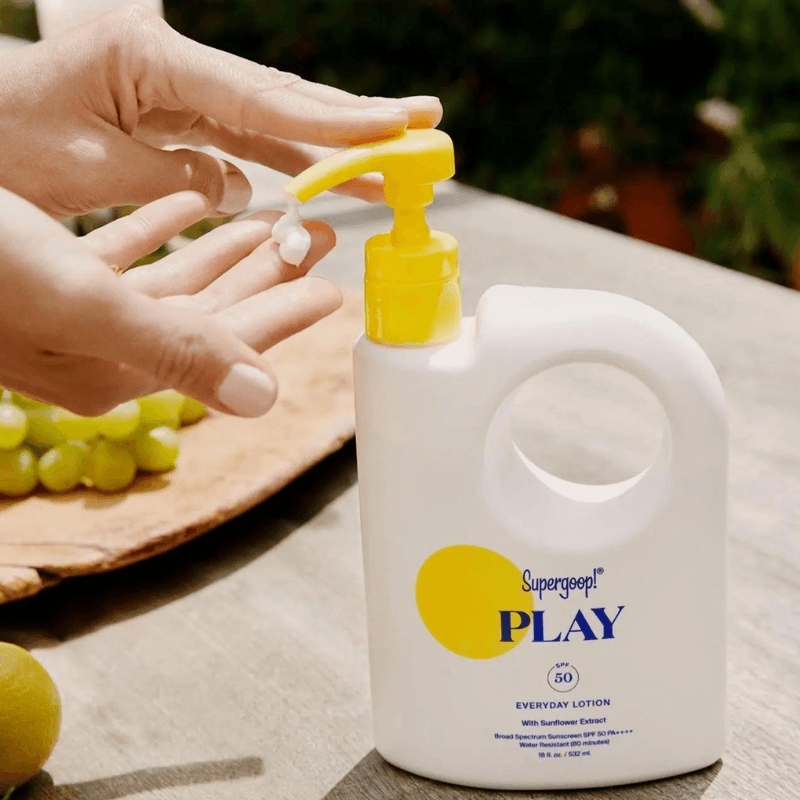 You can slather on all of the anti-aging elixirs your heart desires, but the harsh truth is that if you're not wearing sunscreen on a daily basis, your efforts are pointless. We're sure it's old news by now, but skipping the daily sunscreen can do way more than leave you with a nasty sunburn. We're talking everything from premature aging to the worst-case scenario: skin cancer. On the bright side, there's a simple, preventative solution you can embrace starting right now: wear your sunscreen every single day.
While we're obviously huge proponents of sun protection, we're also aware of the fact that finding a formula that's not total torture to wear on a daily basis is challenging. There's always a risk that the sunscreen you snagged at the corner store will leave you with a white cast or make you breakout, which is why we've done our research and found the best, skin-soothing sunscreens on the internet.
What To Look For In A Body Sunscreen
There are two different types of sunscreens experts recommend: mineral sunscreens and chemical sunscreens. Mineral formulas are natural, non-toxic sun protectants that are not absorbed into the skin but instead block the sun's rays by acting as reflectors. Chemical sunscreens are absorbed into the skin and convert the sun's rays into heat, which is then released from the skin. Although there's definitely been some debate on which type of sunscreen is safer, as of now, the FDA considers both types to be safe and recommends wearing sunscreen on a daily basis.
When shopping for body sunscreens, it's important that whatever option you choose contains at least SPF 30. SPF 30 is the minimum level of protection proven to reduce the harmful effects of UV rays. From there, you'll want to consider what additional forms of protection you need in a sunscreen—think sweat- and water-resistant formulas, or options for acne-prone skin.
Also, keep in mind that you'll be wearing this sunscreen every day, so if you're bothered by overpowering smells and greasy formulas or have sensitive skin, you'll want to avoid sunscreens that exaggerate those conditions.
Our Method For Finding The Best Body Sunscreens
To find the top body sunscreens out there, we turned to the help of our data-driven algorithm. Our algorithm factors in reviews, editorial mentions, and social media buzz to create a definitive ranking of products—meaning you only see the best of the best. From cult-favorite sunscreen brand Supergoop! to clean options from BeautyCounter, we've got you covered on all things SPF ahead. Keep scrolling to shop the Top 10 body sunscreens on the web.
Jump To List
June 22, 2023
Top 10 Lists serve as unbiased shopping guides to the most trusted product recommendations on the internet. Products are scored and ranked using an algorithm backed by data consumers find most valuable when making a purchase. We are reader-supported and may earn a commission when you shop through our links.
View All Beauty