Top 10 Tailored Pants
Meet The Dress Pants Reviewers Love For Their Polished And Sleek Fits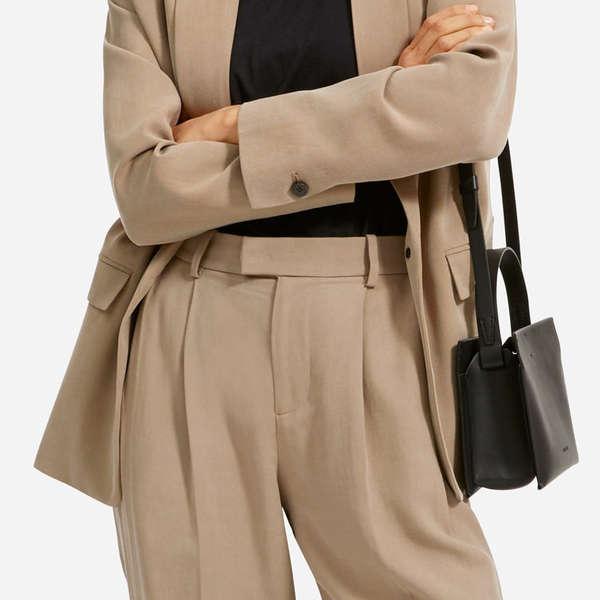 Our Top 10 Lists help shoppers quickly and easily find what they need. Using an intense review and approval process (which you can learn more about here), we break down the best products according to what consumers most commonly search for and want.
When you think of tailored pants, it's likely nothing fashion forward, trendy or even appealing comes to mind. But the truth is tailored pants for women can actually be fashionable. Whether you go to work in the office or not, having a pair of polished tailored dress pants in your wardrobe is a must. They're sure to come in handy at some point. And these days with dressy pants becoming more appropriate for semi-formal events like weddings, business dinners and ceremonies, you'll appreciate having a quality pair of tailored pants to lean on when you don't want to deal with a dress or skirt. That's why we found the best tailored pants for women that money can buy. From traditional style's to unique options with some flare, we found the best tailored pants for women to date.
Our Method For Finding The Best Tailored Pants for Women
Thanks to our unique algorithm, we were able to truly lock down the best tailored pants for women. Our handy algorithm factors in best-selling buzz, editor picks and real user reviews to bring you the best of the best and save you tons of time searching on Google. Keep scrolling to find the best tailored pants for women that you'll want to add to cart, stat.
Did you like our 10 Best Dress Pants? Then we think you'll like our 10 Best Black Work Pants, too! Opening image: everlane.com
Jump To List
August 18, 2021
Top 10 Lists serve as unbiased shopping guides to the most trusted product recommendations on the internet. Products are scored and ranked using an algorithm backed by data consumers find most valuable when making a purchase. We are reader-supported and may earn a commission when you shop through our links.
View All Womens