Top 10 Dry Scalp Treatments
The 10 Best Dry Scalp Treatments For Happy, Healthy Hair And A Flake-Free Scalp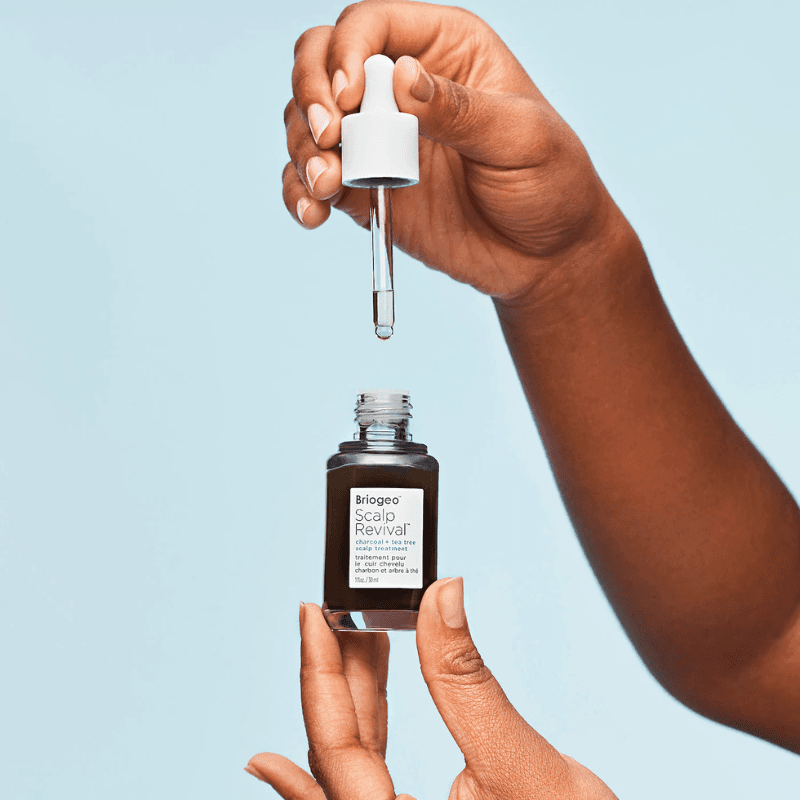 Summer is on its way, and with it comes sunlight, sweat, and pool water—a combination that can strip your scalp of its natural oils, leaving you with flat hair and discomfort. However, you don't need to cut back on the fun in order to resolve this issue, because there's a product out there designed to provide gentle exfoliation and deep hydration without weighing you down: scalp treatments.
Typically available in the form of scrubs, serums, sprays, or cleansers, scalp treatments are an extra step worth adding to your hair routine if your current shampoo isn't doing a good enough job of breaking down buildup. And while there may not be an abundance of scalp treatments lining the shelves of your local drugstore, we've got you covered, because we've rounded up a list of the all-time best dry scalp treatments you can buy.
How We Found The Best Scalp Treatments
As is true for all of our Top 10 lists, the products below were selected by our data-powered ranking algorithm. Using reviews, best-seller lists, industry reports, and more, this tool scours the web to find and score the top-rated products in a given category. That means you get unbiased, data-backed recommendations, and we get the satisfaction of knowing we're connecting you to the best scalp treatments available on the internet.
Jump To List
April 11, 2023
Top 10 Lists serve as unbiased shopping guides to the most trusted product recommendations on the internet. Products are scored and ranked using an algorithm backed by data consumers find most valuable when making a purchase. We are reader-supported and may earn a commission when you shop through our links.
View All Beauty