Top 10 Scalp Scrubs
Healthy Hair Starts With A Healthy Scalp—These Are The 10 Best Scalp Scrubs You Can Buy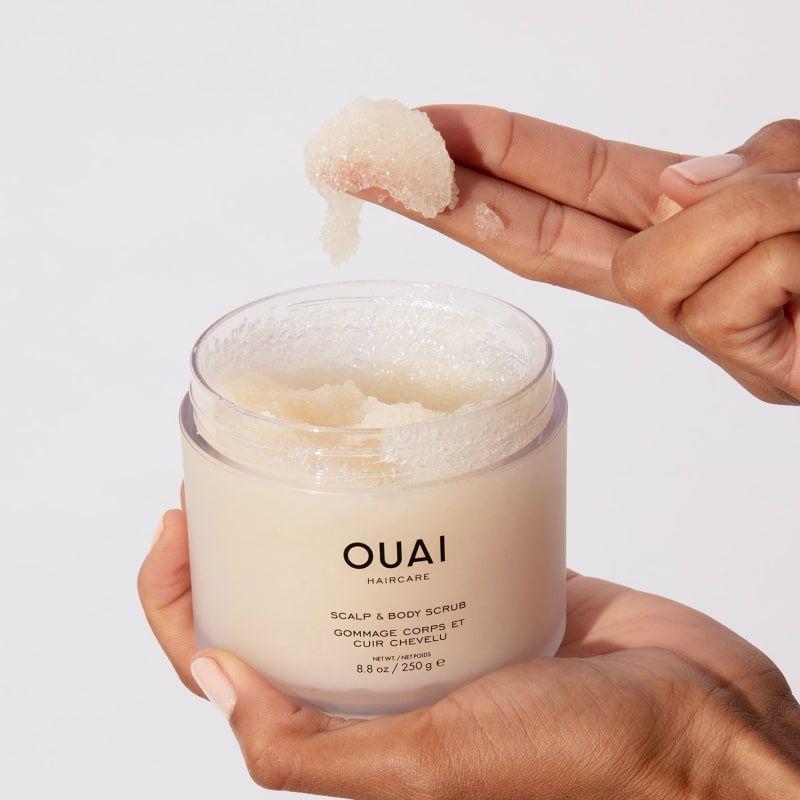 Whether you wash your hair once a week or once a day, at some point in your life, you've likely looked in the mirror and felt like your roots were weighed down by sweat, oil, or product (maybe even all of the above). Finding the right shampoo can help with this, for sure. But if your follicles are aching or your scalp is itchy, it's time to take your hair routine up a notch with a scalp exfoliator.
Scalp exfoliation helps gently remove dandruff, oil, and buildup from your roots. It also stimulates blood flow to your hair follicles, promoting growth and leading to vibrant, healthy-looking strands. Sounds great, right? It is, but in order to make sure you're ready to start scrubbing, let's talk about how to make scalp exfoliators work for you.
How to Use Scalp Scrubs
Typically, scalp exfoliators come in the form of pre-shampoo treatments you can incorporate into your routine once a week (max, twice a week). However, each product is different and some scrubs are actually shampoo replacements.
To use a scalp scrub, wet your hair, then part it into sections. Apply a small amount of the scrub or exfoliator directly to your scalp, then use your fingertips to massage it into your skin in circular motions (alternatively, you can use a scalp massager or brush for this). After thirty seconds or so, rinse thoroughly with water, then follow up with the shampoo and conditioner of your choice.
With this micro lesson in mind, you're ready to go forth and find the scalp scrub that's sure to solve your weighed-down woes.
How We Found The Best Scalp Treatments
The 10 products you're about to discover were chosen by our data-powered ranking algorithm. Using information from social media, best-seller lists, reviews, and more, this tool scours the web in an effort to find the best products in a given category. From scrubs invented by seasoned celebrity hair stylists to cult faves founded by clean beauty brands, get ready to meet the 10 scalp exfoliating treatments that will help you wash away your worries.
Tip: Exfoliation can make your scalp extra sensitive, so consider investing in a scalp sunscreen if you experience this.
Jump To List
March 8, 2023
Top 10 Lists serve as unbiased shopping guides to the most trusted product recommendations on the internet. Products are scored and ranked using an algorithm backed by data consumers find most valuable when making a purchase. We are reader-supported and may earn a commission when you shop through our links.
View All Beauty