Top 10 Gym Bags
These 10 Top-Rated Gym Bags Will Motivate You To Get Moving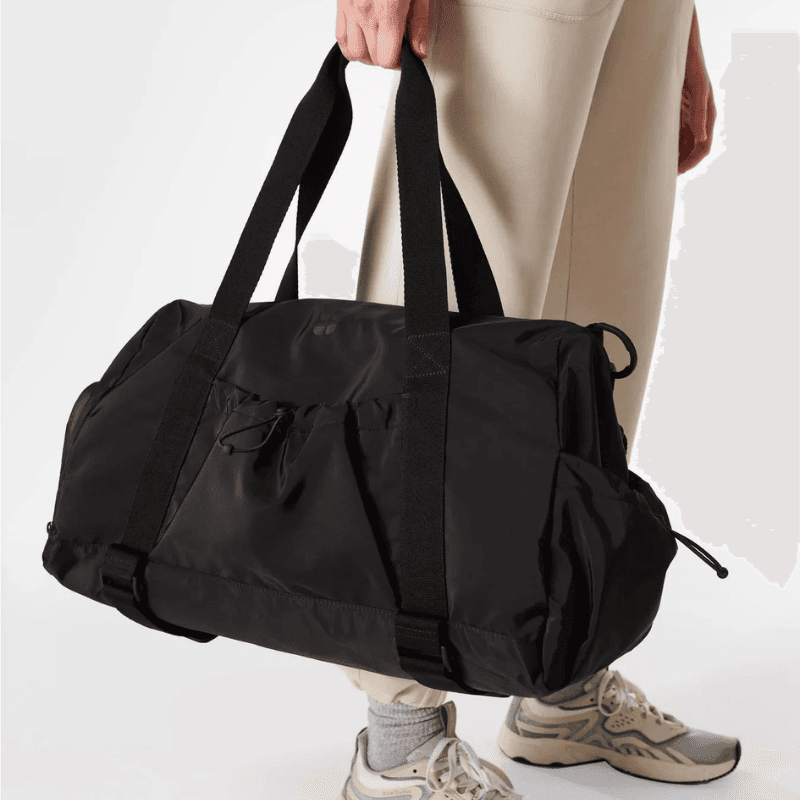 Finding the motivation to work out can sometimes be a challenge. But it's even more difficult when you have to collect your headphones, sneakers, water bottle, and exercise gear from all around the house and then find a suitable bag to store them all in.
However, it's the beginning of a new year, which is a great time to get organized and make things easier on yourself. That's why we're here to sing the praises of a humble accessory that's gone underappreciated for far too long: the gym bag.
Designed to conveniently store everything you need to go from work to workout, gym bags are a must-have for anyone who needs as few barriers as possible between them and their exercise routine. Not to mention, many of the gym bags designed today can double as a weekend duffel, which means you can stop shoving your carry-on items into that old backpack you're having trouble letting go of.
Here's Why You Should Trust Our Top 10 Lists
At Rank & Style, we value the full picture. We don't want to just take someone's word for it—we want the facts before we make a purchase decision. That's why our Top 10 lists are each built with the help of our ranking algorithm, a data-powered tool that finds and scores products in a given category. Using information from reviews, best-seller lists, and social media, our algorithm creates an unbiased list of product recommendations in order to make your shopping experience easier. So with that, scroll down to shop the best gym bags the internet has to offer, from cute totes to spacious duffels.
Jump To List
January 5, 2023
Top 10 Lists serve as unbiased shopping guides to the most trusted product recommendations on the internet. Products are scored and ranked using an algorithm backed by data consumers find most valuable when making a purchase. We are reader-supported and may earn a commission when you shop through our links.
View All Womens