Top 10 Home Gym Essentials
10 Things You Need To Create The Perfect At-Home Gym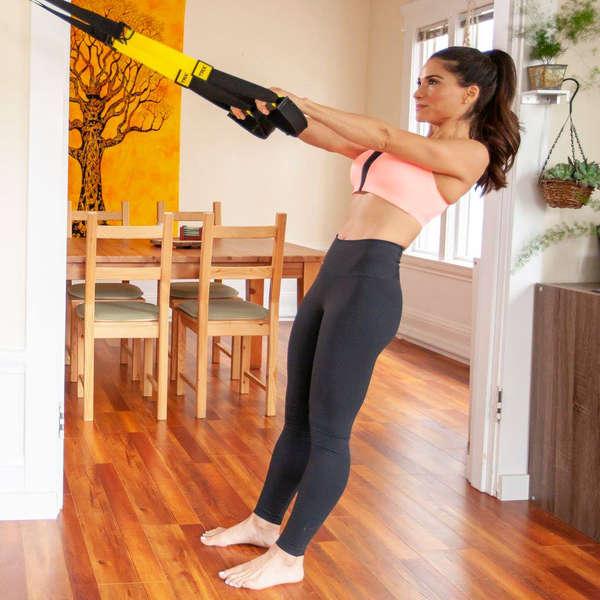 Our Top 10 Lists help shoppers quickly and easily find what they need. Using an intense review and approval process (which you can learn more about here), we break down the best products according to what consumers most commonly search for and want.
YOUR AT-HOME GYM COULD PROBABLY USE AN UPDATE—HERE ARE 10 PRODUCTS FITNESS FANS DEEM ESSENTIAL
After a year of at-home workouts, it's safe to say that staying fit at home is plenty possible—even if our living rooms lack all of the bells and whistles of a traditional gym. And let's face it: at this point, the simple thought of being on the cardio floor with dozens of other people fighting over the last elliptical is enough to induce exhaustion. Combined with the stresses of busy parking lots and the intimidating atmosphere of traditional gyms, we definitely aren't opposed to the idea of sticking with our at-home workouts.
However, doing so might require some minor upgrades. With that in mind, we're spending our fitness budgets on home gym essentials approved by fitness buffs everywhere. From glute-activating resistance bands to suspension sets and weight-changing kettlebells, we've rounded up the 10 products you need to get a great workout from the comfort of your living room.
Our Method For Finding The Best Home Gym Essentials
With the help of our unique algorithm that factors in rave reviews, best-seller lists, editorial recommendations, and more, we found the best at-home gym essentials on the web. From yoga mats to hand weights, smart jump ropes, gliders, and more, the data-backed list ahead will allow you to create your own personal training facility practically anywhere.
Next up, check out the 10 Best Workout Tanks. Opening image: @trxtraining
Jump To List
May 28, 2021
Top 10 Lists serve as unbiased shopping guides to the most trusted product recommendations on the internet. Products are scored and ranked using an algorithm backed by data consumers find most valuable when making a purchase. We are reader-supported and may earn a commission when you shop through our links.
View All Lifestyle