Top 10 Infrared Thermometers
10 Top-Rated Thermometers For Taking Temperatures Without Contact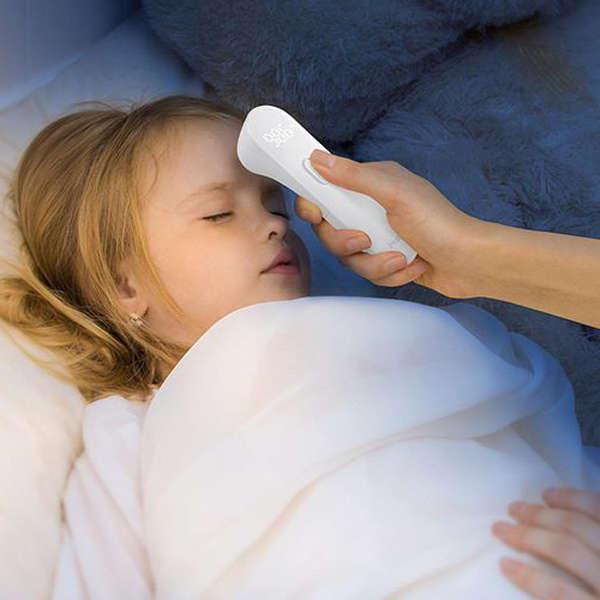 Living through a global pandemic has brought about some pretty significant life changes––masks are required at most venues, our children are being educated via Zoom, and most Americans haven't seen the inside of an office in months. Needless to say, staying healthy is top of mind these days, and it's essential to be equipped with the right tools.
We're sure by now you have enough masks to get you through a second pandemic, but have you been keeping track of your temperature? The most telltale sign of any illness is a fever, and it sure would come in handy to know that you have one before you leave home or before anyone enters yours.
In a world where most physical contact is prohibited, infrared thermometers have allowed us to measure temperature from a safe distance with accuracy. Not to mention, their incredibly fast results really beat hanging out with a thermometer in your mouth. The pandemic doesn't seem to be disappearing anytime soon, so we've rounded up the Top 10 infrared thermometers that you should have in your COVID-19 tool kit. Opening image: @ihealthlabsus
Did you like our 10 Best Infrared Thermometers? Then you'll love our 10 Best Homeschool Supplies!
Jump To List
September 3, 2020
Top 10 Lists serve as unbiased shopping guides to the most trusted product recommendations on the internet. Products are scored and ranked using an algorithm backed by data consumers find most valuable when making a purchase. We are reader-supported and may earn a commission when you shop through our links.
View All Lifestyle