Top 10 Kids Sneakers
Get Comfort And Style: Meet The Best Kids Sneakers To Buy Today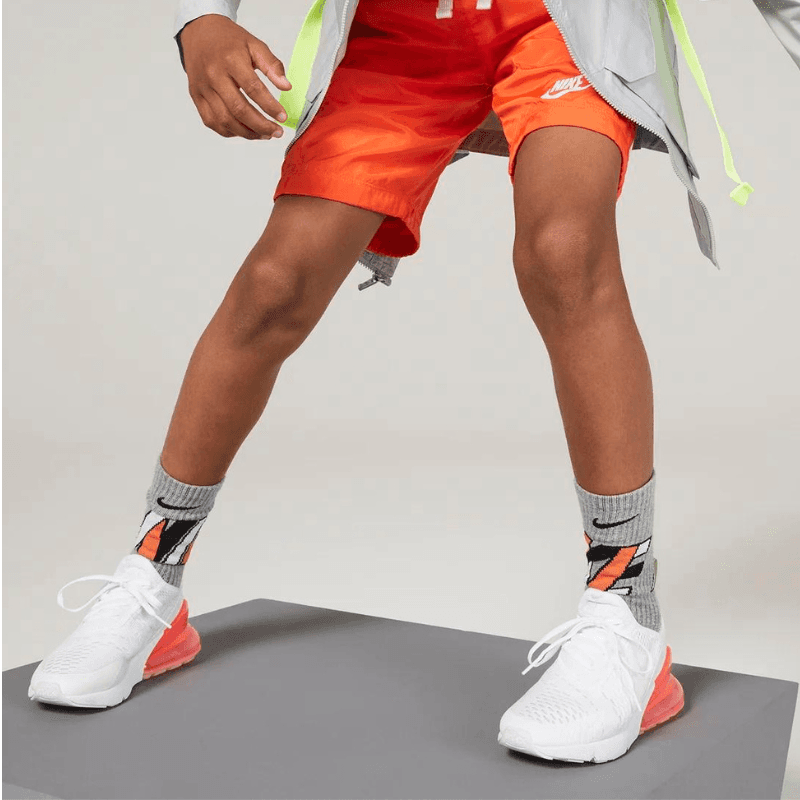 With summer approaching, and kids nearing the end of the school year it's likely time for a wardrobe refresh. Shopping for kids is never an easy task, especially considering how quickly your little ones can grow in a matter of weeks. So, when it comes to finding the best sneakers for kids we understand just how important it is to find quality shoes that can survive wear and tear but won't break the bank. That's why we went ahead and rounded up the best kids sneakers that reign supreme in durability, comfort, and style. From an under $40 pair of Saucony with a cushioned footbed to fashionable classic finds like Air Force 1s and the Original Adidas Stan Smith sneakers, the kids shoes on this list are extremely comfy and durable yet still manage to have major fashionable appeal.
However, we also know figuring out which sneakers to buy can be challenging, especially when you're short on time. That's why we've got some tips to help you find the perfect sneakers for your child. First and foremost, make sure the fit is right and allows room for growth. Comfort is also key, as your child will be running and playing in their sneakers all day long. And don't forget to consider the price point—you don't want to overspend on a pair that your child will outgrow in a matter of months.
But don't worry, we've done the research for you. We've factored in ratings, reviews, and industry recommendations to compile a list of the top kids sneakers on the market. From retro finds to top-rated running shoes, you're sure to find the perfect pair for your child. And let's not forget about the cool factor—choose a fun design or trendy colorway to make your child feel confident and ready to conquer the day.
So, what are you waiting for? Check out our Top 10 list of the best kids sneakers and get ready for a summer full of fun and adventure.
More On How We Found The Best Kids Sneakers
On our hunt to find the best kids sneakers on the market, we turned to our data-driven algorithm that factors in best-seller buzz, editorial mentions, real user reviews, and more. The result? The best sneakers for kids to shop right now. Everything from retro, fashionable finds to top-rated running sneakers, this Top 10 list only contains the very best options for your growing little one. This means you're only seeing the absolute best options out there because your little one deserves nothing less.
Jump To List
April 27, 2023
Top 10 Lists serve as unbiased shopping guides to the most trusted product recommendations on the internet. Products are scored and ranked using an algorithm backed by data consumers find most valuable when making a purchase. We are reader-supported and may earn a commission when you shop through our links.
View All Kids