Top 10 Microfiber Hair Towels
The Best Microfiber Hair Towels And Wraps For Drying Hair And Eliminating Frizz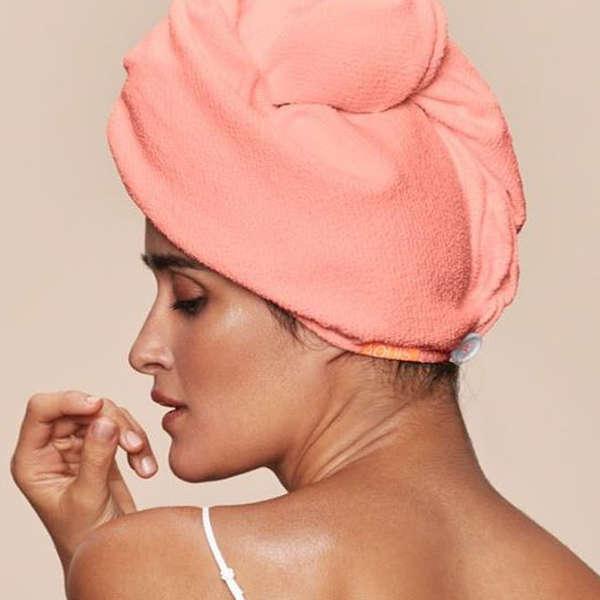 Winter is a trying time for hair. Good hair days become a thing of the past, and it's almost as if no matter what products you slather throughout your strands, you inevitably still struggle with dryness and a look that oftentimes resembles one of those troll dolls from your childhood. But what if we told you the secret sauce to manageable, frizz-free hair wasn't in your shampoo, but rather in your towel? When hair is wet, it's more prone to breakage and damage than ever—especially it's color-treated, bleached, or damaged to begin with. Drying your hair with a terrycloth towel might be the culprit behind some of your record-breaking worst hair days.
The good news? There's a simple solution: the microfiber towel. These babies are extra gentle on your freshly washed strands, and a high-quality microfiber towel can speed up drying time and keep your hair looking healthy and glossy both now and in the long run. So to help you make this simple but seriously effective switch, we've rounded up the best microfiber towels the internet has to offer with the data-driven, algorithm-backed list below. From crazy affordable options to a best-seller with over 10,000 likes on Sephora (yes, 10,000!), keep scrolling to shop the microfiber towels that'll change your hair game for good. Opening image: @AquisHair
Find your perfect winter hair solution? Check out our 10 Best Anti-Static Hair Products for more cold-weather hair hacks.
Jump To List
December 9, 2020
Top 10 Lists serve as unbiased shopping guides to the most trusted product recommendations on the internet. Products are scored and ranked using an algorithm backed by data consumers find most valuable when making a purchase. We are reader-supported and may earn a commission when you shop through our links.
View All Beauty