Top 10 Clean Self Tanners
These Are Officially The Best Clean Self Tanners You Can Buy—And They Actually Work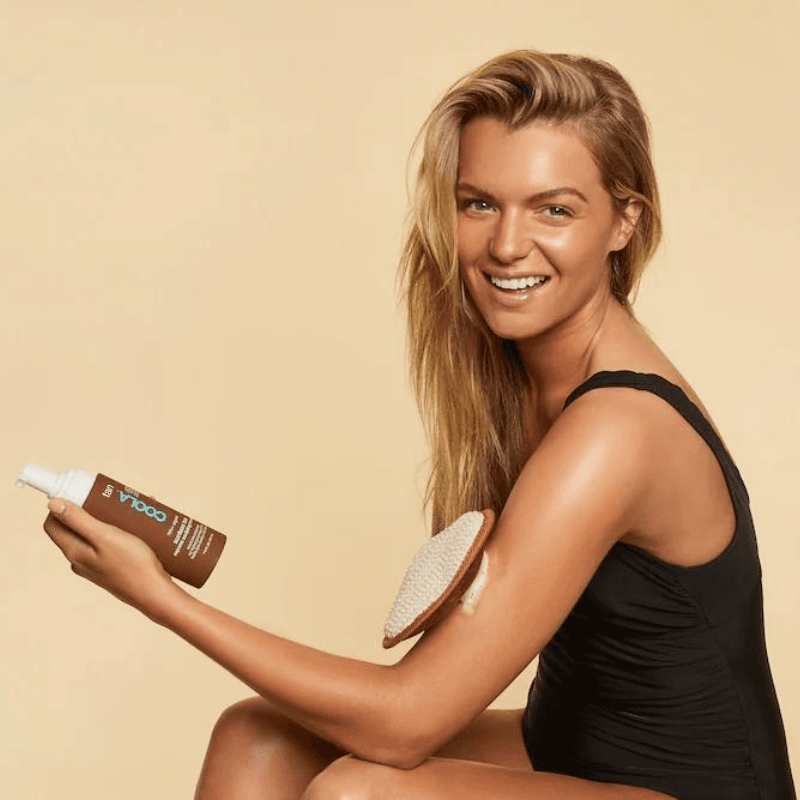 Spring is in full swing, and all we can think of is barbecues, beach romps, and being outside as much as humanly possible. Still, the weather has some catching up to do. One day it feels like the dead of summer, and the next, it's as though winter never really ended. Despite this, sunny days are on our minds, and while we wait for the forecast to get there, we're planning on working on our summer glow.
Thanks to the existence of self tanner, sunkissed skin is achievable any time of year. Plus, with self tanners you don't have to bake underneath the sun or in a tanning bed—risking damage and overexposure—to make it happen. Basically, self tanners are like body lotions but better because they provide hydration while enhancing your skin tone and giving it that kissed-by-the-sun glow.
Of course, results depend on finding a formula that feels as good as it looks. And for many, that means sticking to a clean or organic self tanner—one made without DHA, added fragrances, or the host of other chemicals that can cause skin irritation or bad reactions. But not to worry: We've rounded up a list of the 10 best non-toxic self tanners on the internet to make your pursuit of the perfect summer glow.
How We Found The Best Organic Self Tanners
The 10 self tanners ahead were chosen with the help of our data-powered ranking algorithm, a tool that scours the web to find and rank products in a given category. And because we won't settle for orange skin, streaks, or nauseating fragrances, you can trust that the self tanners below will deliver satisfying results. So, grab your mitt and picture yourself chillin' on a tropical island, because you're about to discover to 10 best non-toxic self tanners money can buy.
Jump To List
May 19, 2023
Top 10 Lists serve as unbiased shopping guides to the most trusted product recommendations on the internet. Products are scored and ranked using an algorithm backed by data consumers find most valuable when making a purchase. We are reader-supported and may earn a commission when you shop through our links.
View All Beauty