Top 10 Nordstrom Anniversary Sale 2021 Deals
How To Shop The Nordstrom Anniversary Sale And What To Buy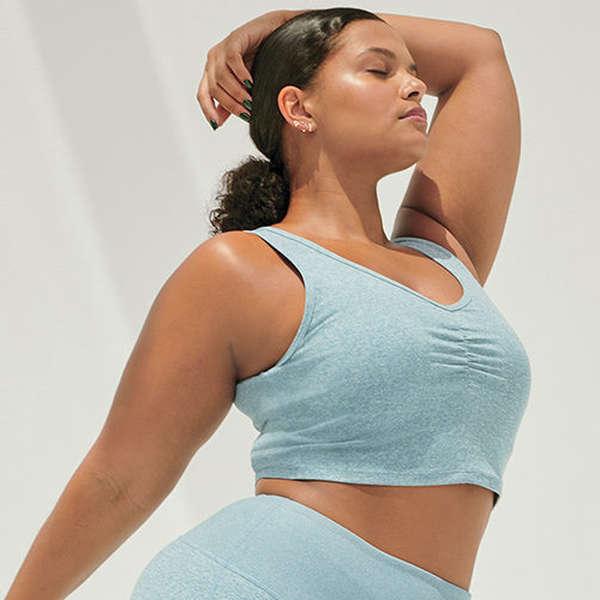 Our Top 10 Lists help shoppers quickly and easily find what they need. Using an intense review and approval process (which you can learn more about here), we break down the best styles according to what consumers most commonly search for and want.
It's no secret that July is one of the best months for a shopping spree, especially with the Nordstrom Anniversary Sale making a regular appearance this time each year. While the current circumstances have altered the retail industry quite a bit over the past few seasons, we're happy to report that Nordstrom is back, better than ever, and ready to provide customers with the same great service and deals they typically offer during this major shopping event.
To help you successfully navigate this year's sale, we're partnering with the beloved retailer to give you the lowdown on everything we know, including a roundup of all the killer discounts you can expect to find during this event. Keep scrolling to discover our definitive guide to shopping the sale like a pro, then snag a peek of this year's 10 must-shop deals.
What is the Nordstrom Anniversary Sale?
The Nordstrom Anniversary Sale is a shopping event that offers discounts and deals on new arrivals from top brands across all fashion, beauty, men's, kids, and home categories.
When is the Nordstrom Anniversary Sale?
This year, the Nordstrom Anniversary sale will run until August 8. Online shopping begins at 9:30 am ET/6:30 am PT, and in-store shopping will begin during regular business hours on July 28. Early access for Nordstrom cardmembers started on July 16 and even earlier for cardmembers with Icon and Ambassador status. All prices go back up on August 29.
How to get early access to Nordstrom Anniversary Sale
To get early access to the sale every year, you'll need to be a Nordstrom cardmember. (Here's where you can apply if you're not already a cardmember.) Depending on your cardmember status, you'll be able to potentially gain even earlier access to the sale. Below, we've broken down the shopping start dates for each tier:
• July 12: Icon Early Access
• July 14: Ambassador Early Access
• July 16: Influencer Early Access
• July 28: Sale opens to the public
Not sure about your Nordy Club status? Find out your status here.
What will be on sale during the Nordstrom Anniversary Sale?
Expect to find huge savings on 150 top brands like Madewell, Zella, Vince, Topshop, and more across all shopping categories.
How to shop the Nordstrom Anniversary Sale
To help you easily shop and navigate this year's sale, check out our top tips and resources below:
• Become a Nordstrom cardmember for Early Access shopping. (Apply here.)
• Know your Nordy Club status and mark your calendar for your shopping start date.
• Preview the sale and pre-select the items you wish to purchase.
• Sign up for our newsletter and follow us on Instagram for daily updates and deals.
Nordstrom Anniversary Sale Catalog + Preview Sale

To spare you from having to scroll through the retailer's endless inventory yourself, we did the hard work for you and pulled together the Top 10 preview finds from the 2021 Nordstrom Anniversary Sale that shoppers are already obsessing over. The list that follows includes essentials ranging from leggings to bras and beyond. Keep scrolling to discover which must-have pieces are worth the buy, and be sure to give them a bookmark so you can easily access them when the sale starts.
Next up, check out our other Nordstrom shopping guides. Opening image: nordstrom.com

Jump To List
July 28, 2021
Top 10 Lists serve as unbiased shopping guides to the most trusted product recommendations on the internet. Products are scored and ranked using an algorithm backed by data consumers find most valuable when making a purchase. We are reader-supported and may earn a commission when you shop through our links.
View All Deals