Top 10 Plus Size Jeans
A Look At The Most Flattering And Well-Made Jeans For Plus Size Women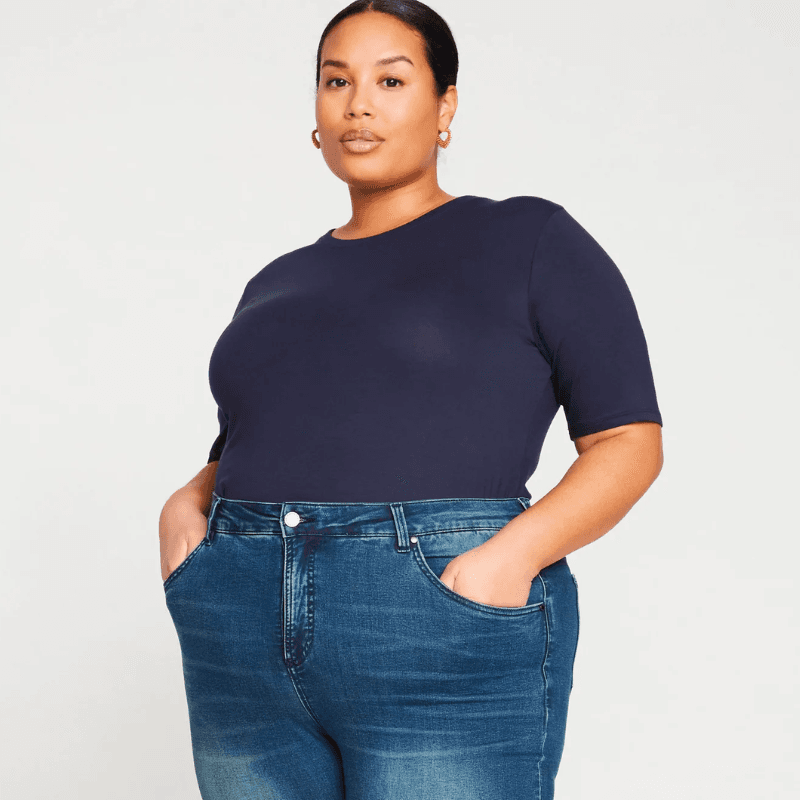 Finding a great pair of jeans is already hard enough, but it can be even harder if you're a plus size woman. You want something that's comfortable, flattering, and hugs your curves in the right places, but more often than not, you find yourself with stiff materials, gaps at the waist, and sagging fabric. That, however, is all changing. Over the years, more and more brands have risen to the needs of plus size women, offering larger sizes, on-trend styles, and thoughtful construction to create the best and most comfortable fit for everyone.
The best pair of plus size jeans will have the ability to provide comfort in all the right places without sacrificing style—something you can wear all day long that feels like it was made for you. To find the right ones for you, it's always helpful to know your exact measurements, understand how a rise and fit can flatter your body, know the length you're comfortable with, and how the wash will complement the rest of your wardrobe. Ideally, a great pair of plus size jeans will offer structure and support to the belly and butt while giving the thighs the freedom to stretch and breathe.
How We Found The Best Plus Size Jeans
To help make the shopping process a little easier for you, we rounded up a list of the Top 10 pairs of plus size jeans out there. We did this with the help of our unbiased algorithm, which ranks and scores products based on best-selling buzz, editor recommendations, rave reviews, and more. Whether you want a sleek dark wash for the office or a distressed pair for off-duty days, keep scrolling to shop the best plus size jeans you can buy.
Jump To List
March 28, 2023
Top 10 Lists serve as unbiased shopping guides to the most trusted product recommendations on the internet. Products are scored and ranked using an algorithm backed by data consumers find most valuable when making a purchase. We are reader-supported and may earn a commission when you shop through our links.
View All Womens