Top 10 Products For Grey And Colored Hair Coverage
Dealing With Grey Hair? These Expert-Approved Touch-up Products Can Help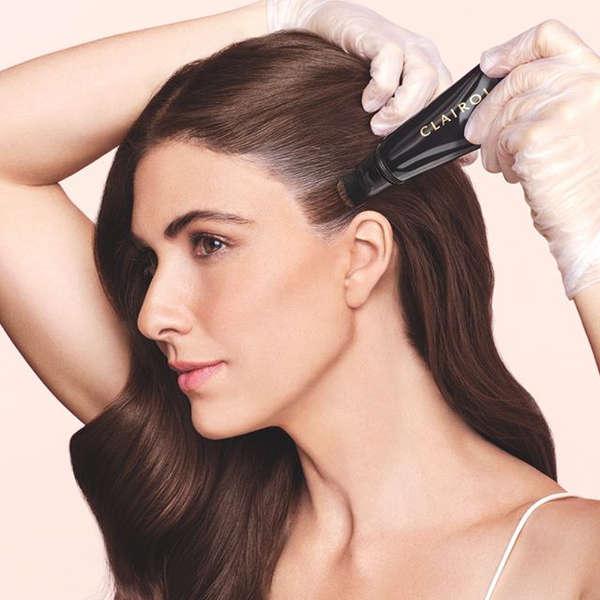 Grey hair signifies different things to different people. For some, it's a sign of wisdom and a life well lived that should be celebrated. For others, it's your body asking, "Hey, can we stop stressing out so much?" And for a fraction of people, grey hair is simply a physical trait they're predisposed to outside of the normal aging process. If you have grey hair, deciding whether to embrace it or hide it is a purely individual choice with no right or wrong answer. However, if you find yourself wanting to do the latter, there are plenty of products for grey hair coverage at your disposal.
Chances are you already color your hair, which means you need something to cover up your roots or a couple of random strands here and there. Depending on your hair color, grey roots can either look beautifully unique or like a color job in desperate need of professional help. The best grey hair products are nothing to be afraid of. Most are user-friendly for newbies but deliver the type of results typically seen in an upscale hair salon, whether they're sprays, sticks, or powder compacts with an applicator. Before you use any of them, just be sure to patch test a small part of your hair to ensure that they provide the coverage you desire and that the application method is to your liking.
How We Found The Best Products For Grey Hair Coverage
To save you from hours of obsessively scrolling through product reviews and comparing price tags, we've gathered the best products for grey hair coverage using our ultra-smart and unbiased algorithm. This tool, which you won't find anywhere else, helps us identify standout products by analyzing a range of data, including beauty editor recommendations, expert product reviews, and word-of-mouth on social media. Keep scrolling to see why you should swear by our top picks.
Next up, check out the 10 Best Masks For Color-Treated Hair. Opening image: @clairolcolor
Jump To List
March 25, 2022
Top 10 Lists serve as unbiased shopping guides to the most trusted product recommendations on the internet. Products are scored and ranked using an algorithm backed by data consumers find most valuable when making a purchase. We are reader-supported and may earn a commission when you shop through our links.
View All Beauty