Top 10 Shampoos For Aging Hair
Yes, Anti-Aging Shampoos Exist—Here Are The Best Ones To Buy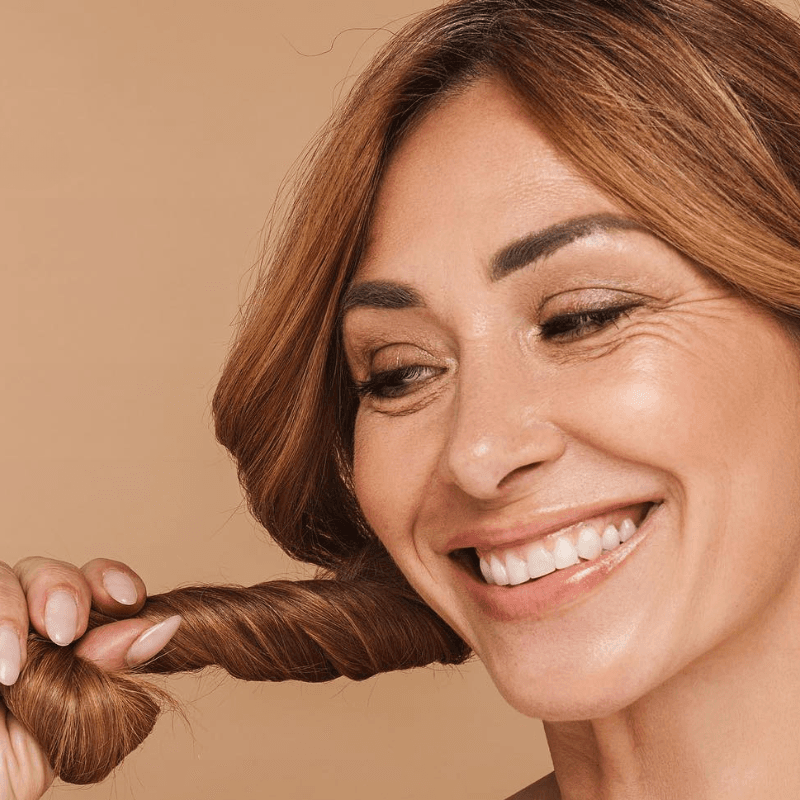 It's no secret: hair changes with age. Apart from turning gray, its density, texture and growth can also be affected, resulting in noticeable differences. Luckily, there are numerous products specifically designed to combat these age-related changes and support aging hair. The key is to know what you're looking for and to find the right products that suit your needs, such as an anti-aging shampoo.
Ensuring that your hair is properly cleansed is a crucial step in maintaining a healthy mane, especially as you age. That's why incorporating an effective anti-aging shampoo into your haircare routine can prove to be immensely beneficial for aging, mature hair. Fortunately, we are here to assist you in this regard by giving you the lowdown on the best anti-aging shampoos to use.
Our team has diligently searched and reviewed numerous shampoo formulas that contain nourishing ingredients such as biotin and vitamin D, which work to strengthen and revitalize your hair from the inside out. This has led us to create a carefully curated and comprehensive list of the Top 10 best shampoos for aging hair to buy today. These shampoos have been expertly formulated with ingredients that specifically target the various signs of aging hair, including volume loss, thinning, brittleness, and dullness. By incorporating these shampoos into your haircare routine, you can reveal your healthiest, most youthful-looking tresses yet. So, take your time and select the one that best caters to your needs and preferences.
How We Found The Best Aging Shampoos
With the help of our data-driven algorithm that factors in best-seller lists, editor recommendations, user reviews, and more, we found the best aging hair products to aid you on your haircare journey. Ranging from $7 to $58, there's a shampoo for every budget, hair type, and concern. Scroll on to discover the Top 10 formulas that made the cut and find your new favorite anti-aging shampoo.
Jump To List
November 9, 2023
Top 10 Lists serve as unbiased shopping guides to the most trusted product recommendations on the internet. Products are scored and ranked using an algorithm backed by data consumers find most valuable when making a purchase. We are reader-supported and may earn a commission when you shop through our links.
View All Beauty