Top 10 Shampoos For Blonde Hair
Keep Your Blonde As Bright As Can Be With These 10 Reviewer-Favorite Shampoos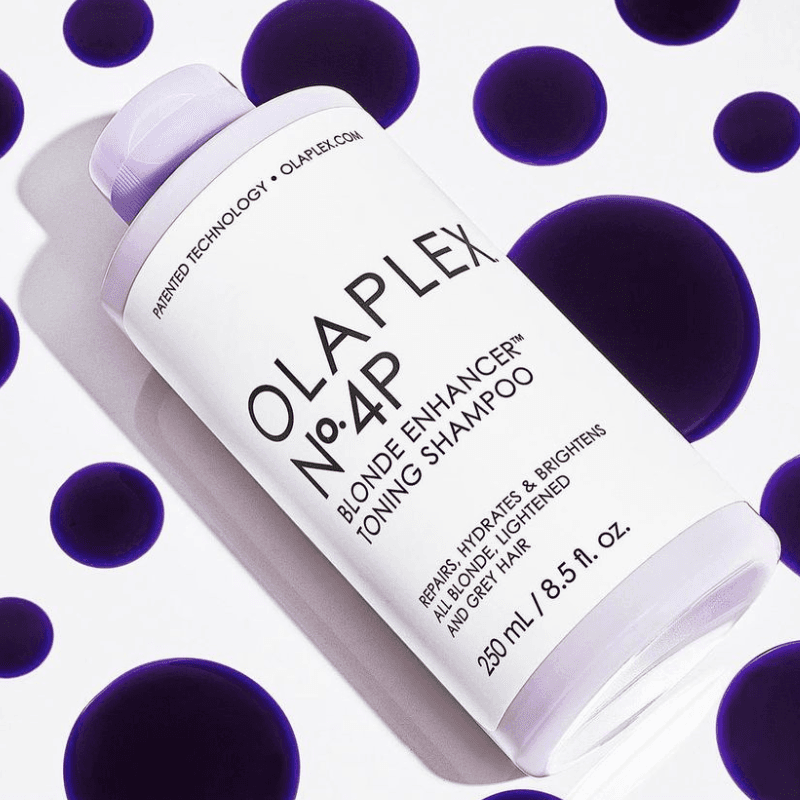 Whether you want to blame it on Phoebe Bridgers, Emma Chamberlain, or the Kardashians, the fact remains: icy-cool blonde hair is trending. Stunning and striking, there's a lot to love about this particularly bright hair color. But if you've dabbled in lightening your own locks, you know that there's a lot of upkeep involved in being a blonde. Luckily, there is a way to keep your locks looking their best between visits to the salon, and it's purple shampoo.
Purple shampoo is a specialty haircare product for those with blonde, silver, or gray hair. Packed with a vibrant purple pigment, this shampoo works by opposing unwanted orange and yellow tones in your strands.
How To Use Purple Shampoo
For the best results, you'll want to apply a dime-sized amount of purple shampoo to the brassiest areas of your hair and work it into a lather. Typically, this will be toward your roots, where your hair is more porous and tends to be warmer in tone. Leave the shampoo in for approximately two or three minutes, then use your fingers or a comb to work the product through the ends of your strands. After another minute, rinse the shampoo from your hair completely, then round out your routine with a deep conditioning treatment. If you have cool blonde hair, repeat this process every other wash. Otherwise, stick to using purple shampoo between one to three times a week to avoid drying out your locks.
How We Found The Internet's Best Shampoo For Blondes
We take shopping seriously. So seriously, in fact, that we developed a data-driven ranking algorithm in order to determine which products truly deserve to be called the best. With information like product reviews, editorial mentions, and best-seller lists as guidance, this tool produces an unbiased list of the top picks in a given category. So, whenever you're ready to find the shampoo that's going to make your blonde strands shine, all you have to do is keep scrolling.
Next up, check out the 10 Best Shampoos.
Jump To List
July 1, 2022
Top 10 Lists serve as unbiased shopping guides to the most trusted product recommendations on the internet. Products are scored and ranked using an algorithm backed by data consumers find most valuable when making a purchase. We are reader-supported and may earn a commission when you shop through our links.
View All Beauty