Top 10 Silk Pillowcases
The Best Silk Pillowcases For Promoting Healthy Skin And Hair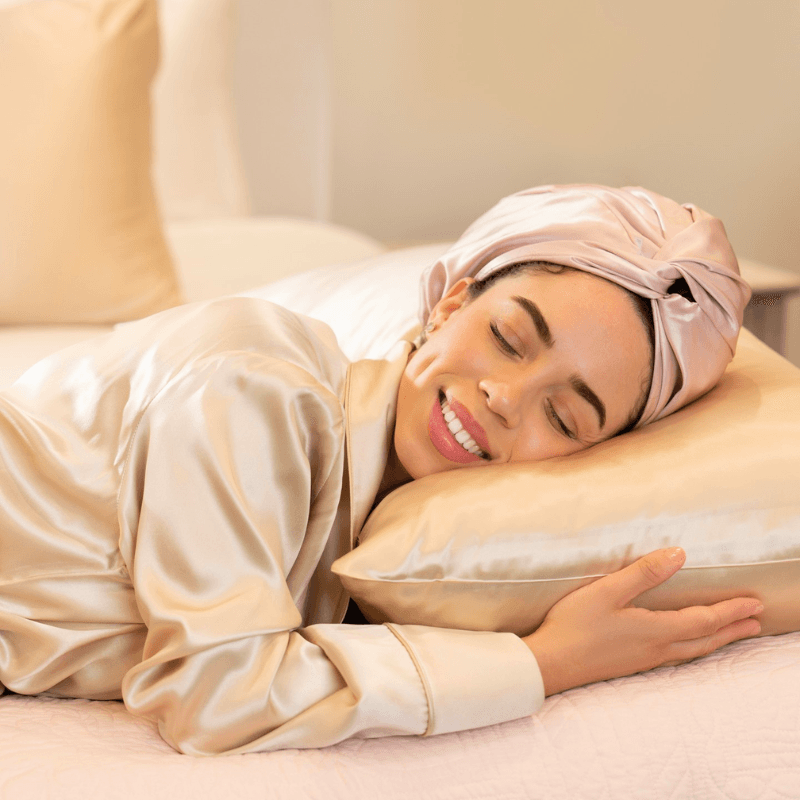 When it comes to a well-rounded beauty routine, one of the most important steps one can take is getting a good night's rest. Your skin repairs itself during sleep, so peak freshness and radiance mean catching the optimum amount of Z's. While getting eight hours a night is a great first step, if your pillowcase isn't up to par, you could still be doing harm. Think about it: normal pillowcases house grime, but one way to help minimize this effect is by switching to the best beauty sleep accessory: the perfect silk pillowcase.
While cotton pillowcases can contribute to breakouts, the silk versions improve your quality of sleep, making them the best pillowcases for skin. With this killer fabric, you won't wake up with as many of those unsightly crease lines on your face because the surface is slicker than any other natural fiber. Moreover, you'll love what the best pillowcases for hairdo to your locks. Remember how silk reduces the friction between your skin and the pillowcase? When using a silk pillowcase, hair receives the same benefit, increasing moisture and decreasing frizz and breakage.
How We Found The Best Silk Pillowcases
Leave your cotton cases in the past and welcome mornings with frizz-free tresses and nights with cool comfort. Whether you struggle with oily skin and breakouts, or you're looking for a product that helps you fight fine lines and wrinkles, we've found the 10 best pillowcases for maximum beauty and sleep results. Scroll through our list of the top silk pillowcases and get the scoop on how to up your beauty sleep game.f
Jump To List
April 11, 2023
Top 10 Lists serve as unbiased shopping guides to the most trusted product recommendations on the internet. Products are scored and ranked using an algorithm backed by data consumers find most valuable when making a purchase. We are reader-supported and may earn a commission when you shop through our links.
View All Beauty