Top 10 Split End Remedies
These 10 Products Will Help You Prevent And Get Rid Of Split Ends—For Good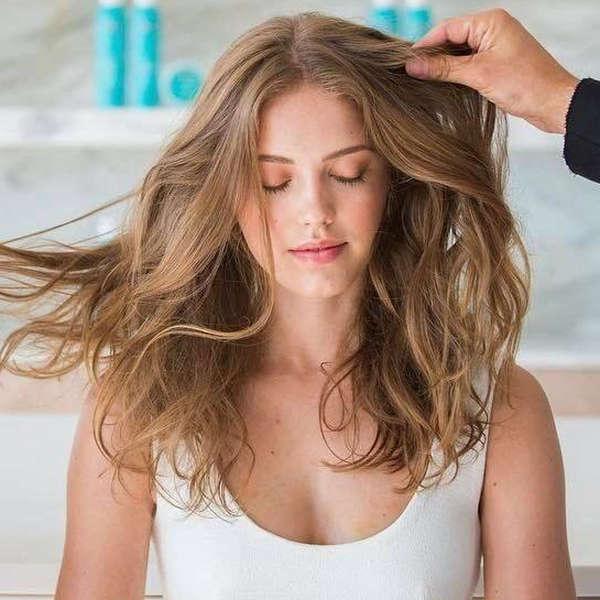 Our Top 10 Lists help shoppers quickly and easily find what they need. Using an intense review and approval process (which you can learn more about here), we break down the best products according to what consumers most commonly search for and want.
Split ends are a common issue most of us face. Doesn't it make you feel sad to watch your hair tear apart and look extremely weak? If so, you probably find yourself asking why such a thing happens. Well to shed light on that situation, allow us to explain. Split ends are the result of a single hair strand breaking into two or more strands. To be more specific, this is when your hair's protective outer layer, the cuticle, wears away due to heat styling, chemical treatments, and everyday wear and tear. When this occurs, you expose the inner core of proteins in your hair, causing them to split and break.
Hair that is brittle and dry to the point of breaking ends up splitting. And split ends aren't just a problem for long-haired people like most think, nor do they only occur at the ends of the hair. Generally, as long as the hair shaft is damaged, split ends will naturally form whether it's a the bottom of your hair or in the middle.
How To Prevent And Repair Split Ends
Different factors can cause damage to your hair and effect strands of your hair differently. Styling damage using heating tools can cause an overexposure to heat. Excessive hair brushing while your hair is wet or dry can cause the strands to break, bleaching your hair, over-coloring your hair, even getting perms can cause chemical damage. Even not having a proper diet which causes an insufficient intake of nutrients that your hair needs could result in split ends. This all sounds like a lot to digest, we know, styling hair is inevitable, but what if we tell you that there's a way to prevent them—and that you also don't have to get a haircut to get rid of your split ends? Enter: the following split end hair care products.
How We Found The Best Split End Remedies
In true Rank & Style form, we enlisted our algorithm to seek out the best split end remedies. Looking at best-seller lists, user reviews, social buzz, recommendations from beauty authorities, and more our list is packed full of the most effective and trusted formulas on the market for addressing split end concerns. Bonus: the following treatments will not only strengthen your hair, but they'll also drastically improve the appearance of your strands overtime. Don't believe us? See for yourself and pick up one of our Top 10 picks today.
Did you like our 10 Best Split End Remedies? Check out our 10 Best Hair Dryers for more top-ranked finds! Opening image: @Moroccanoil
Jump To List
September 13, 2021
Top 10 Lists serve as unbiased shopping guides to the most trusted product recommendations on the internet. Products are scored and ranked using an algorithm backed by data consumers find most valuable when making a purchase. We are reader-supported and may earn a commission when you shop through our links.
View All Beauty