Top 10 Sweater Coats
This Is Fall 2021's Most Brilliant Outerwear Trend, And We Found The 10 Best Styles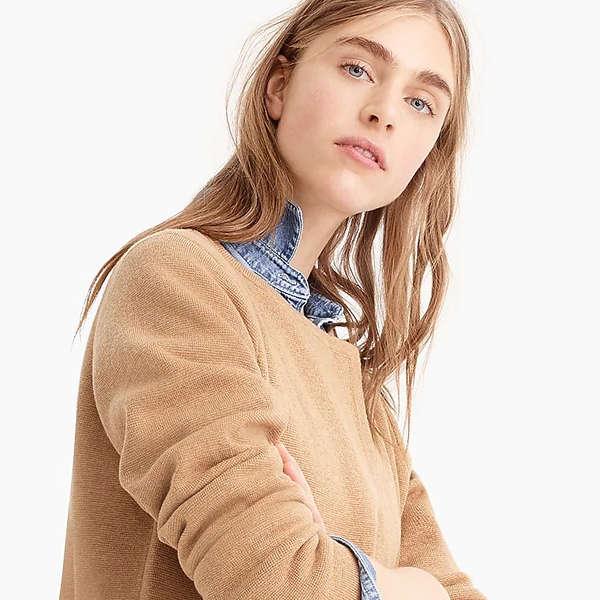 Our Top 10 Lists help shoppers quickly and easily find what they need. Using an intense review and approval process (which you can learn more about here), we break down the best products according to what consumers most commonly search for and want.
There comes a point in the cozy days of fall where the season reaches its pinnacle. You know the one: when it's not too cold but not exactly warm, it's sort of sunny but sort of breezy, and a sweater may not feel like enough but a coat feels too aggressive. It's this kind of perfect temperature that calls for a sweater coat.
What is a sweater coat, you ask? If a sweater and a coat had a baby, this would be it. It's got the shape and silhouette of a coat, but it's made of the soft knit fabric that you love about sweaters. It's easy to style and ensures comfort all day long, and there are lots of ways to wear it—over another sweater, on top of a shacket, or even with a blouse.
Whether it's a light, long duster or something heavier and more structured, there are plenty of ways to stay warm with this essential piece. Some sweater coats can be tied at the waist or belted, and others are designed for layering, so you can totally have fun with piling them on as the colder seasons draw near.
For many of us, the comfortable vibe we channeled during quarantine is still a top priority, and this trendy coat style is the perfect way to carry the vibe into the next few seasons. With that, we rounded up the Top 10 styles you can buy right now.
How We Found The Best Sweater Coats
At Rank & Style, finding the best products online is what we do. Our Top 10 lists are always ranked and vetted by our data-driven algorithm that factors in real user reviews, best-seller lists, and social media buzz. What does this mean for you? A stress-free, simplified shopping experience. To see our algorithm in action and how it can help you find the perfect sweater coat, shop the following styles proven to be the best out there.
Next up, check out the 10 Best Shackets. Opening image: jcrew.com
Jump To List
October 27, 2021
Top 10 Lists serve as unbiased shopping guides to the most trusted product recommendations on the internet. Products are scored and ranked using an algorithm backed by data consumers find most valuable when making a purchase. We are reader-supported and may earn a commission when you shop through our links.
View All Womens